General Motors' next electric car may have been revealed
Tesla may be dazzling the world with visions of speedy sports cars and semi-trucks, but it wasn't the only automaker to offer a glimpse of its future this week.
Slipped into a presentation delivered by General Motors CEO Mary Barra to investors about the company's plans to introduce 20 new electric vehicles by 2023, and be selling 1 million annually three years later, is an image of a crossover utility vehicle that looks very ready for the road.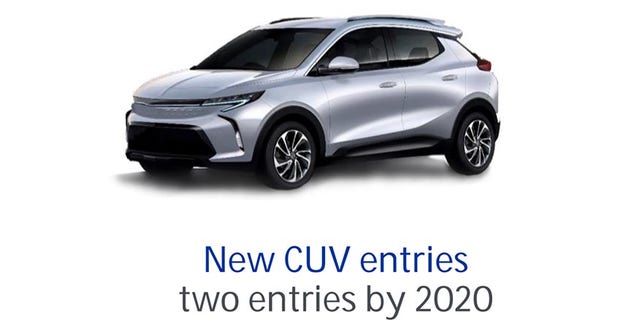 The unbranded vehicle resembles a more production ready version of the dramatically-styled Chevrolet FNR-X concept that was unveiled at the Shanghai Auto Show in April. It's used in a graphic as an example of one of two new electric CUVs based on the Chevy Bolt's platform that will be released by 2020.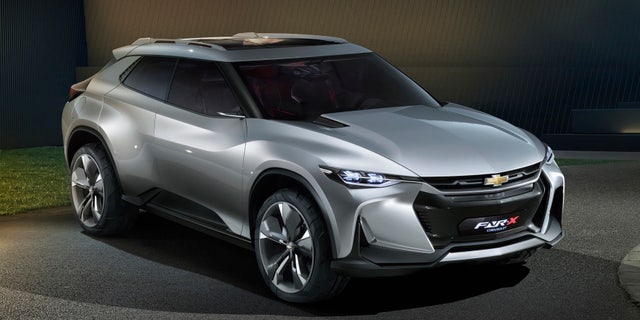 A General Motors spokesperson told Green Car Reports that it is a "demonstration of an all-new CUV segment" but not necessarily one destined for showrooms. Nevertheless, the finished look of the design suggests it very well could be.
Along with the two CUVs, GM should also have two other electric vehicles on sale by 2020, before it starts introducing ones on an all-new architecture that will feature batteries that are 30 percent cheaper than today's and capable of delivering ranges of over 300 miles per charge.