Dale Earnhardt Jr. coming out of retirement for one race...at least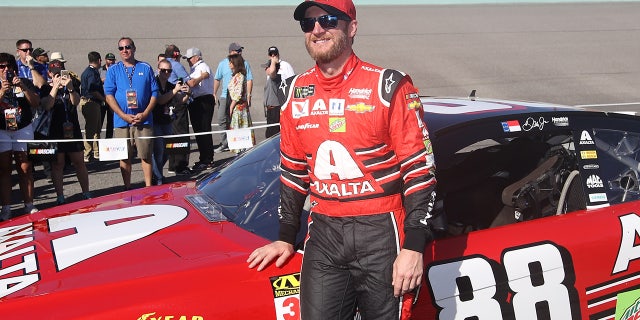 NEWYou can now listen to Fox News articles!
Dale Earnhardt Jr. is getting back behind the wheel to pay the bills.
The retired NASCAR star will be competing in Friday night's NASCAR Xfinity series race in Richmond, Va., for his team, JR Motorsports, in order to fulfill sponsorship contracts with Unilever and Hellman's that said he'd compete in one event this year.
Earnhardt, who thinks he suffered 20 to 25 concussions during his career, hasn't raced since the 2017 NASCAR Sprint Cup season finale in Homestead, Fla., last November.
DALE EARNHARDT JR. SAYS A GHOST SAVED HIS LIFE:
The 43-year-old said that he chose Richmond because he likes the track, which was the site of his last Xfinity win in 2016, and because qualifying and racing take place on one day. He'll be dusting off his old number 88 for the car.
Earnhardt admitted on Twitter to being nervous and revealed that he recently held a practice session at Hickory Motor Speedway in a late model stock car to get back in the groove.
And it's possible he'll need to stay there. While this is a one-off appearance, Earnhardt said he might do it again if it means more money to fund the team's other four cars.