BMW's Frozen Black M3: Get 'Em While They're Hot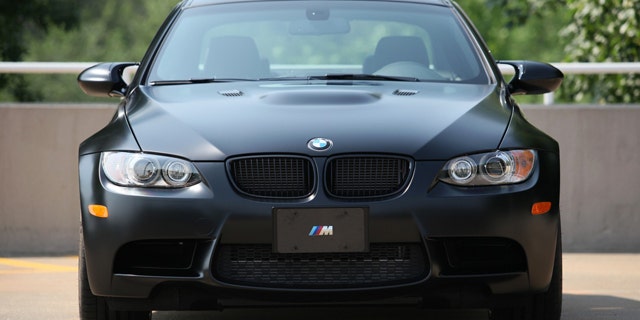 The sales pitch "act fast!" has rarely been truer than this.
BMW has introduced the limited edition 2011 Frozen Black Edition M3 Coupe, of which only 20 will be made.
The special edition performance car is a showcase for the automaker's line of silk matte-finish paints. Along with its impossibly black spray job, the M3 gets unique gloss black grille and tailpipe tips, black leather upholstery with red-contrast stitching and weaved carbon leather trim on the dashboard.
The M3 is powered by the models' standard 414 hp 4.0-liter V8 and equipped with a seven-speed dual-clutch automatic transmission and Competition package, which includes electronic dampers, a retuned suspension and 19-inch GTS wheels, painted black in this instance.
The price for this pretty much loaded M3 is $81,825, but the window to buy one is expected to be smaller than the sidewalls of its summer performance tires. Don't go to your dealer. Instead, you'll need to call 1-800-245-4269 at 11:30 AM ET on Thursday, June 16 to place your order. And here's the hitch: BMW is only selling 19 of them. It's keeping the 20th for itself, but may sell it in the future.
Yea, probably when they start going for a gazillion dollars on eBay.