Best Car to Survive a Zombie Apocalypse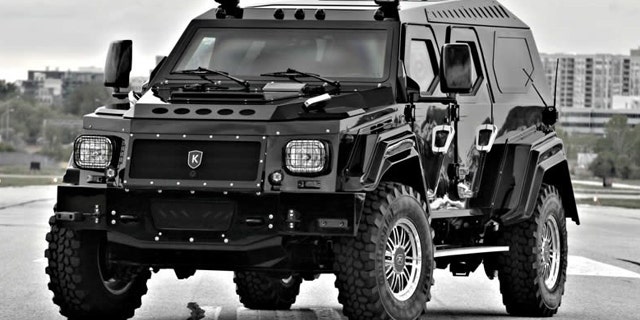 Now that the Centers for Disease control has warned Americans to prepare for a possible "Zombie Apocalypse," it may be a good time to rethink your upcoming automobile purchase.
If Hollywood has thought us anything over the years it's that, while they are very susceptible to baseball bats, zombies are adept at jumping on cars and breaking through their windows in order to eat the brains of their occupants. Not to fear, there's one vehicle that should keep your noggin intact.
The Knight XV from Conquest Vehicles wasn't designed with the undead in mind (at least we don't think that it was) but the mega-SUV is perfectly suited to the task at rotting hand. About twice the size of your typical HUMMER, the fully-armored truck could likely survive an assault by Team 6, let alone cracked fingernails.
Its opaque bullet-proof glass will keep you out of sight of glazed-over eyes, while ballistic run-flat tires should have no problem driving over the unkempt, bone-strewn streets of your town. It even runs on bio-diesel, so when the supplies run dry you can make your own fuel. Night-vision surveillance cameras and an external listening device serve as an early warning system and a high-power roof-mounted spotlight is just the ticket in case a few vampires find their way into the mix. Hey, you never know.
Granted, the price of survival is high at $300,000, but that's about how much a three-bedroom costs in Pittsburgh – the location of "Night of the Living Dead" - and you won't need one if you drive one of these. Its interior is upholstered in leather and Wilton Wool, comes with a flat-screen TV, refreshment bar and satellite TV to pick up the signal from any other survivors who might be out there.
Unfortunately, there's no bathroom, so good luck with that. But it does come with a cigar humidor so you can live the good life to the fullest while you're still alive. Hurry up, though, only 100 will be made and you don't want to be the one stuck driving around in a convertible.
Click here for more from Fox Car Report