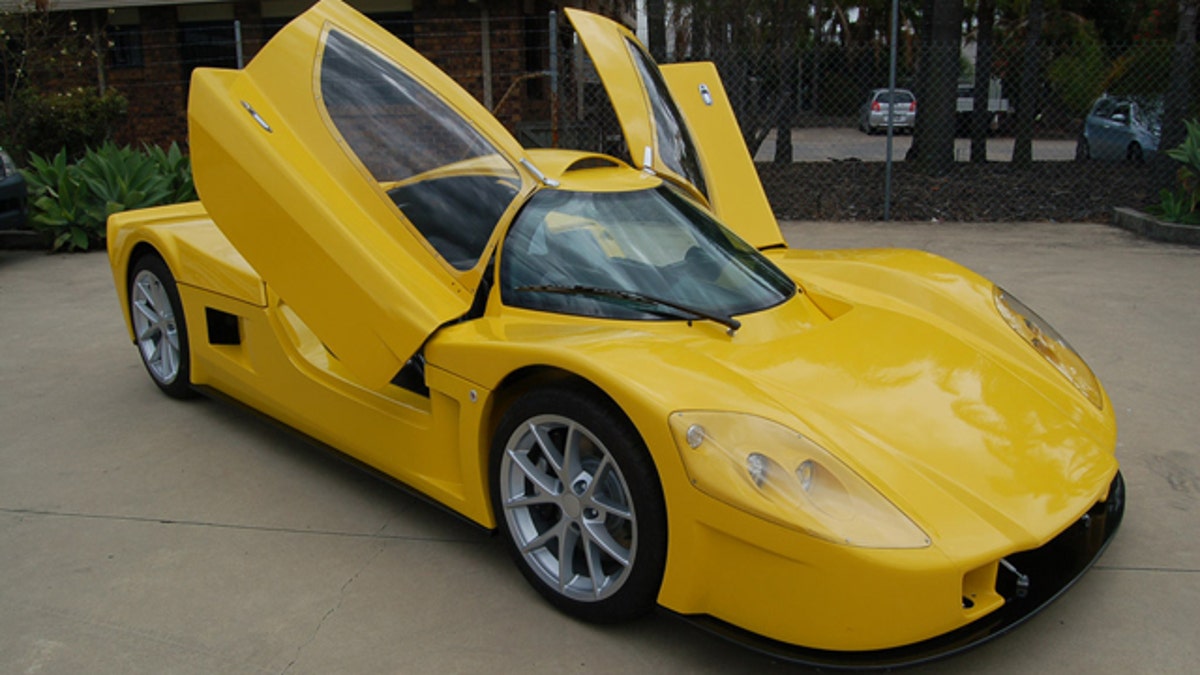 There's no doubt electric motors can match or even outperform their internal combustion rivals, which is why we're glad to see more and more companies developing electric cars with supercar-like performance.
The latest is the evR450 prototype from Australian firm Varley Electric Vehicles.
The exotic looking zero-emission supercar will star at the 2011 Australia Electric Vehicles Conference taking place this week in Brisbane and is on track to go on sale sometime in 2012, priced below $215,000.
It is fully based on Australian technology and early indications of its performance are very impressive. Varley promises 0-60 mph acceleration of below 3.8 seconds, a limited top speed of 124 mph (to help preserve battery life), and a driving range of about 90 miles in standard trim or 186 miles with an additional battery pack.
The batteries themselves are lithium-ion cells rated at 24Kwh and are used to power two electric motors developed with fellow Aussie company Ultramotive. Most of the details are being kept secret but it's believed that the electric motors each develop around 200 horsepower and 385 pound-feet of torque.
The key to the Varley evR450's scintillating performance is its lightweight construction, which is comprised mostly of carbon fiber and other advanced composite materials. The electric motors, too, are believed to feature a new lightweight design that enables them to weigh just 88 pounds (excluding inductors).