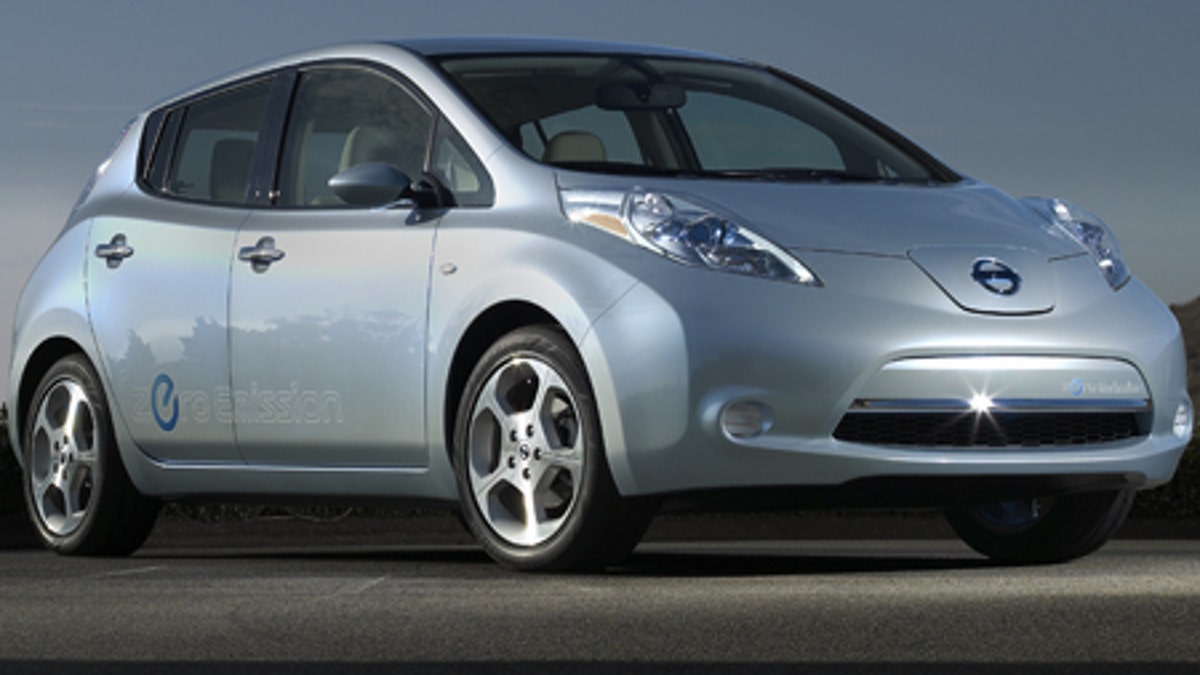 DETROIT -- High cost and still-limited performance will keep the number of electric cars at only 2 percent to 5 percent of the U.S. market a decade from now, a study by Deloitte Consulting issued this week said.
The forecast is a marked contrast from the more bullish outlook by some automakers and electric car advocates.
Nissan Motor Co., the first major automaker to introduce an electric car, has forecast that 10 percent of new car sales will be electric vehicles by 2020.
Deloitte expects the cost of producing batteries for electric cars to fall by 40 percent over the next four years.
The consulting firm said it expected that advanced batteries to power electric cars would cost near $600 per kilowatt hour in 2014. That would be down from near $1,000 per kilowatt hour today.
Nissan will introduce the Leaf, an all-electric car with a range of up to 100 miles on a single charge, later this year in markets, including the United States, that have offered government subsidies.
Brand Identity
The study also showed that Nissan and General Motors Co., the two major automakers that will introduce electric vehicles this year, face a potential problem with consumer perception of their brands when it comes to electric cars.
"The auto purchase decision in the United States is very much a brand purchase. People tend to affiliate with automotive brands," said Robert Hill of Deloitte.
The survey found that 17 percent of consumers would prefer to buy an electric car from Toyota Motor Corp., 15 percent from Honda Motor Co. and 12 percent from Ford Motor Co.
GM's Chevrolet brand was fourth at 8 percent, and Nissan was ninth at 4 percent.
Tesla Motors, which already has a high-performance electric car on the road and is using U.S. government funding to develop a mass-market offering, was at 2 percent.
Deloitte's Hill said brands like Chevy, Nissan and Tesla might have to spend more on marketing than better positioned brands.
"The onus will be on them in a very difficult automotive market that they will bear the burden of educating consumers," he said.
Washing Machines, Cell Phones
Deloitte estimates that established automakers, led by Toyota, have spent $10 billion in the past decade promoting hybrid cars such as the Prius, which still make up only 3 percent of the pool of U.S. cars.
Hill said the adoption of electric cars could more closely parallel the relatively slow acceptance of 20th-century consumer breakthroughs like the washing machine than the fast embrace of more recent innovations like the cellphone.
It took the washing machine from 1930 until 1975 to go from 10 percent use in U.S. homes to 70 percent. By contrast, the jump for mobile phones to 70 percent from 10 percent in the U.S. market took a mere decade.