2020 Ford F-Series Super Duty truck claims all the diesel towing titles
Pickup truck tow ratings keep going up, up, up.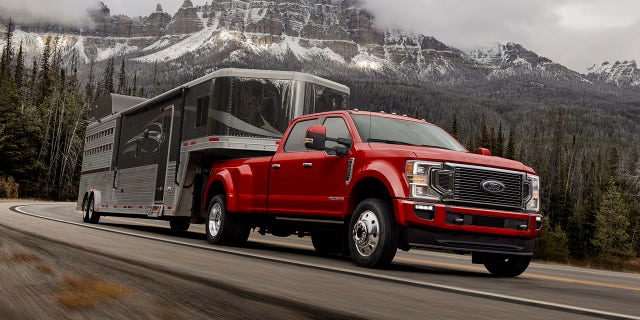 Ram claimed the top spot in January with its latest heavy duty pickup's 35,100-pound rating, but was edged out by Chevy's new Silverado HD at 35,500 pounds the following month.
Now, it's not even close.
Ford announced on Thursday that the 2020 F-Series Super Duty diesel can tow up to 37,000 pounds with a gooseneck trailer, 32,500 pounds with a fifth-wheel trailer and 24,200 pounds conventionally, all best-in-class marks.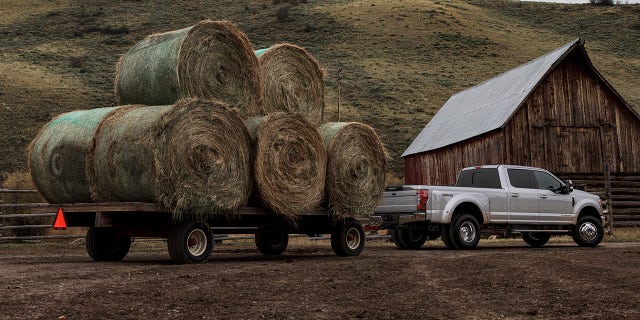 Ford's updated 6.7-liter Power Stroke V8 is also the torque king with a 1,050 lb-ft rating, taking the title away from the Ram HD, which was the first to break the 1,000 lb-ft barrier.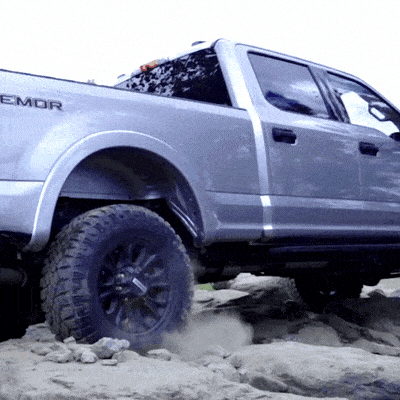 Ford also revealed that the F-Series Super Duty Tremor off-road model can tow as much as 21,900 pounds with the diesel and has a maximum cargo capacity of 4,210 pounds when equipped with the new gasoline-powered 7.3-liter "Godzilla" V8, both figures besting those of the Ram Power Wagon, it's 4x4 rival.
CLICK HERE TO GET THE FOX NEWS APP
Sales of the 2020 F-Series Super Duty are scheduled to begin before the end of this year.