1 in 5 drivers can't change a flat tire, but many don't have a spare anyway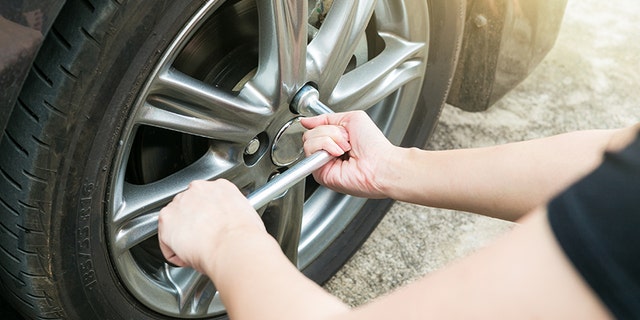 SUVs are saving the spare tire, but for how long?
A new AAA study found that 28 percent of new cars sold today aren't equipped with a spare tire. Many automakers have eliminated spare tires to reduce weight and improve fuel efficiency in recent years, replacing them with repair kits or run-flat tires.
But according to Consumer Reports, that number is down from 36 percent last year, due to an increase in the sales of trucks and SUVs, which are more likely than cars to come with a spare.
Nevertheless, AAA reports that it responded to over 450,000 emergency calls last year from motorists who suffered flat tires and didn't have a spare. The organization says many were surprised at the discovery, which can aggravate an already harrowing event.
To avoid this situation, AAA recommends that new car shoppers always ask if the car they're interested in comes with a spare, which is sometimes offered as an option. If not, owners should learn how to use their repair kits ahead of time, instead of trying to figure it out during a roadside emergency.
That goes for changing tires, as well. A recent AAA survey found that 20 percent of drivers don't know how to do it at all.
And since a bad spare tire or repair kit is the same as not having either, car owners need to remember to check them periodically, to make sure they're properly maintained and ready to go.