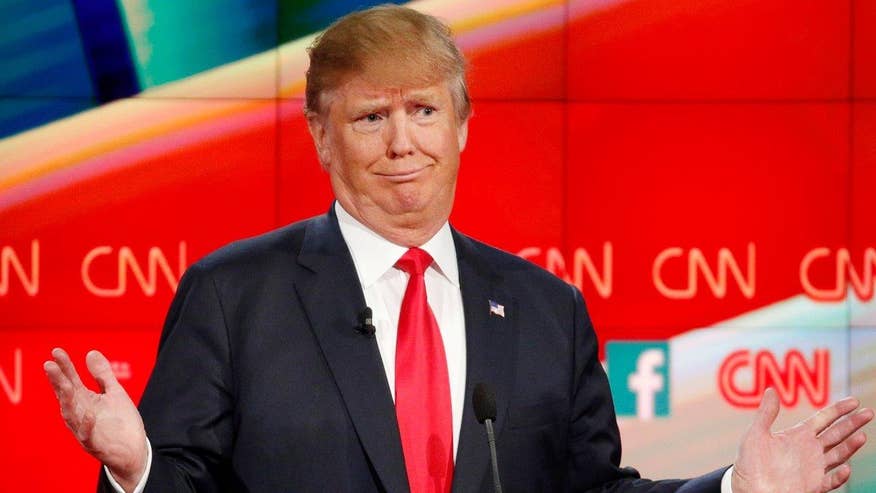 Any student who read the reviews of Dr. Fidel Fajardo-Acosta's classes at Omaha's Creighton University should probably have considered themselves warned.
"Do not take if you love capitalism," one former student wrote on ratemyprofessors.com.
"The subject matter can be a little jarring (Read: Left-Wing)," another wrote.
"Rather than stimulating I found his class academically stifling," yet another dissatisfied student said. "College is about learning to think for yourself, not becoming someone's mouthpiece."
In that context, the English professor's anti-Donald Trump extra credit "question" on a recent world literature final exam isn't all that surprising.
The multiple-choice Question 21 directly attacked the Republican frontrunner, asking students "Donald Trump is: a fool, already in hell, a clown, all of the answer choices for this question are correct, an evil man, the Anti-Christ." A screenshot of the question was sent to Hypeline, which first reported it on Tuesday. The student whistleblower reportedly asked to remain anonymous.
It's unclear which answer -- or answers -- were deemed "correct," or what students who disagreed with any of the six options were supposed to do. There did not appear to be space for class members to write in their own response. The question was worth five points.
Despite a generous helping of critical reviews, Fajardo-Acosta actually fares quite well overall on ratemyprofessors.com. He received an average grade of "A" and an overall quality score of 4.3 for 55 student reviews.
The course description for the World Literature I course says the class "gives special attention to critical thinking and writing within a framework of cultural diversity." The class analyzes "Western and non-Western literary traditions" -- though no mention is made of a Trump section.
Calls to Fajardo-Acosta and Brent Spencer, the chair of the English department, were not immediately returned.
Fajardo-Acosta is also the author of "Courtly Seductions, Modern Subjections," a "critical analysis of courtly love and medieval troubadour literature."
The amazon.com page for the book has just one review: "After reading this book, I have to ask if the author is a fool, already in hell, a clown, an evil man, the anti-Christ or all of these."