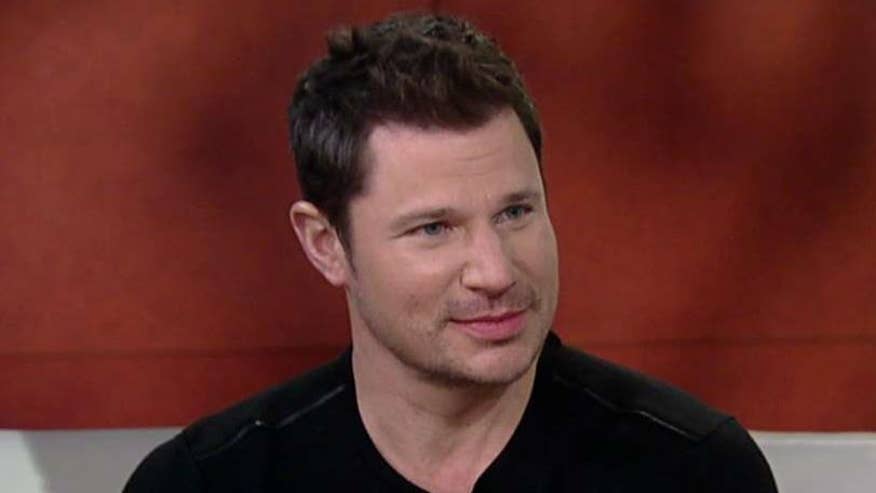 LOS ANGELES – Nick Lachey, former 98 Degrees boy bander, told Fox News that fans can be on the lookout for a new project from the '90s heartthrobs.
"This year is the 20th anniversary of our first record release so there is a little something in the works to celebrate our anniversary. We are working on right now… We are definitely plan on working together," he said.
He said his three children, who are 4 years old, 2 years old and 3 months old, are starting to understand his role in the music industry and recognize his songs.
"It's fun to see them recognize that people go to see my dad sing… My son is getting to the age where it is starting to dawn on him in some weird way."
When Lachey isn't singing and dancing, he's working on promoting the Cincinnati sports bar, Lachey's, which he opened with his brother and bandmate Drew.
"It's been a lot of fun, growing up in Cincinnati and opening up a sports bar has been a passion and something we dreamed about doing for a long time. We just celebrated our two year anniversary in January, so things are good the restaurant is doing well."
He said a company handles most of the day-to-day duties for the restaurant and he and Drew "have tried to handle more of the PR and exposure for the restaurant."
"…Between the two of us we make a great team."
Lachey recently partnered with YourAnimalInstinct.com and Zoetis to spread the word about pet allergies and help retired service dogs in the process.
The 43-year-old said it's a cause that he feels passionate about.
"When you take the quiz (to learn more about your dog's allergies), there are donations made to the K-9 Courage foundation which takes care of retired service dogs — military and police. Obviously they've served our country as many men and women have. They deserve to have a healthy life for as long as they are with us. That foundation does a great job at making sure that happens."

You can follow Blanche Johnson on Twitter @blancheFOXLA.