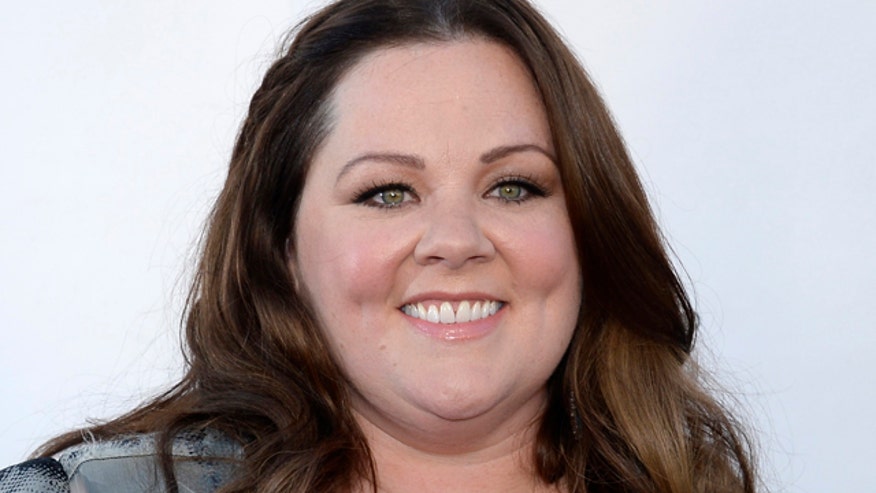 Hollywood is notoriously size conscious. But a few actresses have broken the size barrier and have found success in an often body-shaming landscape.
Actress and producer Melissa McCarthy was the second-highest paid actress in 2016, pulling in a cool $33 million for the year.
And McCarthy isn't alone in the fuller-figured category. Chrissy Metz has become an A-lister thanks to her role on NBC's hit "This is Us;" Gabourey Sidibe found fame on Fox's "Empire," and plus-sized model Ashley Graham recently became the newest judge on "America's Next Top Model." Meanwhile, Rebel Wilson is killing it in the comedy world.
CHRISSY METZ: WHAT 'THIS IS US' TAUGHT HER ABOUT LOVE
Casting director John Levey said most actresses still feel pressured to be thin.
"There's still enormous pressure on actresses to be a certain size," Levey told Fox News. "Some of it self-generated, much of it on TV, and in magazines, it's inculcated in girls."
But the landscape may be changing.
Metz, for one, told People in February she wouldn't have landed her role on "This is Us" if she had slimmed down.
"…I wouldn't have this role if I had already lost weight," she revealed. "Now it's about telling a story of a woman struggling with her weight, just as I have and still am."
And Heather Lynn, a casting director at Prime Casting, told Fox News that lately she has been casting more plus-sized tween and teen models.
GABOUREY SIDIBE GETS CANDID ABOUT UNDERGOING WEIGHT-LOSS SURGERY
Lynn primarily casts commercials and print models for the Japanese market. She says she sees some forward movement casting women different sizes.
"For Japan occasionally they ask for curvy models, mostly for lingerie," Lynn says.
Wilson, who plays Fat Amy in "Pitch Perfect" movie franchise, has said gaining weight helped her career.
She told The Telegraph in 2016 that she was inspired by a woman who was larger than her and getting more laughs than she was in a comedic role.
"…I thought: 'How can I get more laughs? Maybe if I was a bit fatter…'"
She added, "I saw my size as being an advantage. Whereas so many women see it as a disadvantage."
When it comes to casting these days, Levey, who has been in the business since the '80s, says he almost always asks that specific physical traits not be in the descriptions of roles.
"I think writers get things in their head, and if an actor doesn't fit that they can't handle it. Attractiveness is subjective. When it's not romantic, sexual or violent, I try to eliminate physical description and try to get writers out of their heads," Levey says.
Levey adds that people of all shapes and sizes watch TV.
"…We are more open to all kinds of people on TV and that's a good I think societally and economically," he says.
Perhaps it will take more women behind the casting decisions to impact more changes.
McCarthy has taken things into her own hands. She is currently developing a family comedy with Fox, and she is attached as an executive producer, along with her husband and producing partner, Ben Falcone.
Rebekah Sager is a writer and editor for FoxNews.com. She can be reached at rebekah.sager@foxnews.com. Follow her on Twitter @rebekah_sager.