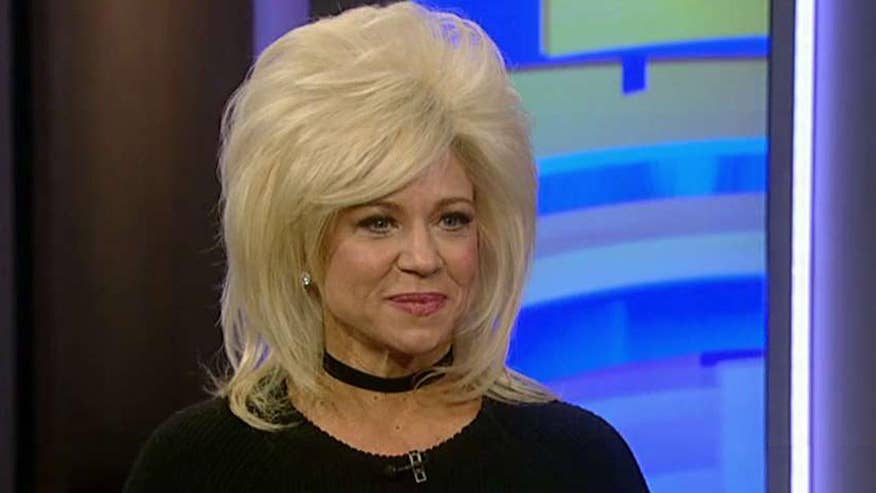 Theresa Caputo was determined to prove the world she has a gift.
The 50-year-old star of TLC's reality TV series, "Long Island Medium," appeared on FOX & Friends Thursday where she recalled getting her brain tested by a doctor in front of cameras to show there was something different about her.
"They did find that I do access a part of my brain that we typically don't and that my brain actually goes blank," explained Caputo on what the medical scans showed while she was channeling. "It almost like it flat lines. Like, it's clear as I'm channeling."
'LONG ISLAND MEDIUM' THERESA CAPUTO TALKS OVERCOMING GRIEF
Caputo said she was not surprised by the results.
"I always said that my brain doesn't work like everyone else's," she explained. "I always said since I was a young child, 'Mom, I don't feel right. I don't feel like I belong. I feel different.'"
Caputo added that it wasn't until her late 20s and early 30s when she fully realized her psychic abilities. Before then, she assumed anyone could speak to the dead just like her.
"I thought everyone saw what I was sensing and feeling," said Caputo.
FOLLOW US ON FACEBOOK FOR MORE ENTERTAINMENT NEWS
The celebrity medium has received backlash from some critics, questioning her reported abilities to communicate with the dead. However, the comments don't phase Caputo, who insisted her goal is to help people move forward after tragedy.
"You know, everyone is entitled to their own opinion. But you speak to the people that I channeled their loved ones and it has changed their lives in a positive way," she said. "And look, there are common things that spirits have me say. That's not my fault that there are only so many different ways that people can die. Those things are common. But spirits talk about unique things that there's no way I would know about."