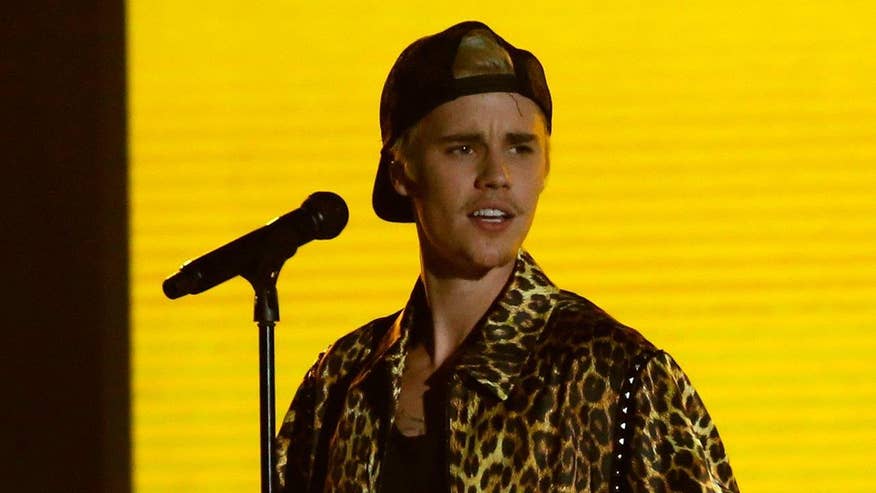 Los Angeles authorities are investigating a report that Justin Bieber allegedly head butted a man during an argument at a Sunset Strip restaurant.
According to the Los Angeles Sheriff's Department, a witness reported seeing the 22-year-old pop star fighting with two bartenders at a West Hollywood restaurant before head butting a patron early Saturday morning.
JUSTIN BIEBER HIT AT CELEBRITY HOCKEY GAME
The department also stated Bieber and the bartenders left by the time deputies arrives. The restaurant was not named.
The patron allegedly hit by Bieber had no visible injuries and did not file a police report. However, an investigation has been proceeded in case the person wants to pursue a case later.
Emails sent by the Associated Press to Bieber's representatives were not returned.
JUSTIN BIEBER STORMS OFF STAGE MID-CONCERT
This isn't the only legal the "Sorry" singer is facing. Cleveland police are also investigating him after a Las Vegas man reported that Bieber punched him in June.