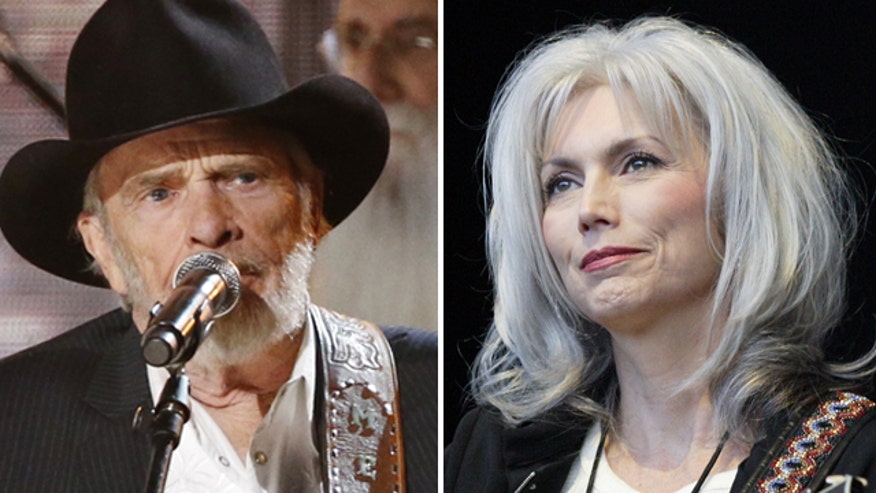 Merle Haggard is one of the most influential and well-respected artists in country music, but when it comes to the younger generation of stars, that admiration isn't necessarily mutual.
"I can't tell what they're doing," the country legend says in an interview. "They're talking about screwing on a pickup tailgate and things of that nature. I don't find no substance. I don't find anything you can whistle and nobody even attempts to write a melody. It's more of that kids stuff. It's hot right now, but I'll tell you what, it's cooling off."
There is one performer among the current crop of young singer-songwriters that Haggard admires. He singles out Sturgill Simpson for praise, and even invited him to open the show at Bluestem Center for Arts in Moorhead, Minn. on Sunday.
"As far as I'm concerned, he's the only one out there. The rest of them sound like a bunch of (crap) to me. He comes out and does a great show," Haggard says.
Then again, Haggard's radar for great talent hasn't always been 100 percent accurate. He admits he didn't understand the appeal of one of country's all-time greatest artists at first.
"I didn't like Johnny Cash," he says. "I thought he was kind of corny. I wasn't really a fan."
That changed during Haggard's stint in prison at San Quentin, when Cash performed a gig for the inmates in 1958. "When he came there, he'd been roaring the night before in San Francisco and had blown his voice. He couldn't talk above a whisper, but he was able to absolutely waylay that crowd," Haggard recounts. "Five thousand prisoners is a good way to check your talent. I was impressed with his ability to handle that crowd without a voice. I'll always remember that."
Quit Complaining About Modern Country Music
[youtube lU2-0c-2VSo]