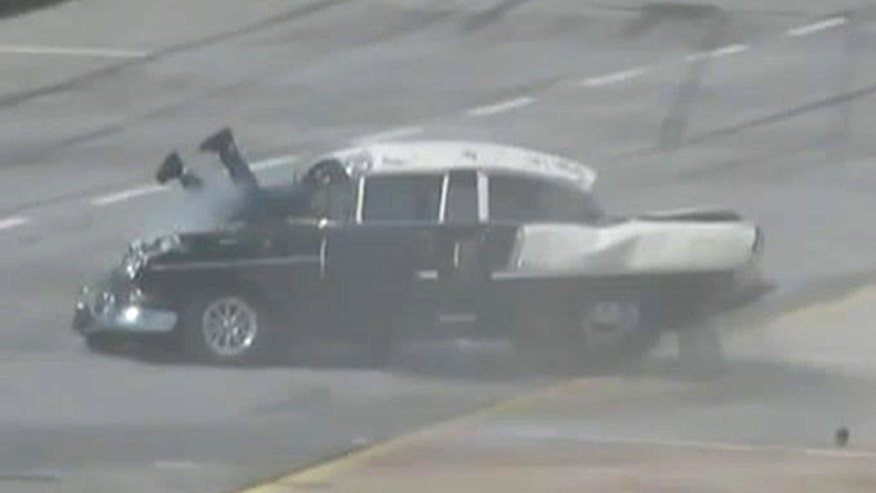 They say seatbelts save lives, but sometimes you just get lucky.
Kelly Harvey was driving his '55 Chevy in the Colorado Street Outlaws event at Pikes Peak International Raceway when he lost control near the end of the 1/8 mile drag strip set up in the oval track's pit lane.
The car rolled four times, narrowly missing the Chevy Camaro just a few feet ahead of it in the next lane, finally landing right side up, but with Harvey's legs sticking out of the busted windshield.
According to a statement issued by the event's organizers on Facebook, Harvey says his safety belts were installed improperly and pulled right out of the floor of the car.
Amazingly, Harvey pulled himself free and walked away from the wreck with only minor injuries, but may have been heading out of the frying pan and into the fire.
It turns out the car belonged to his wife.