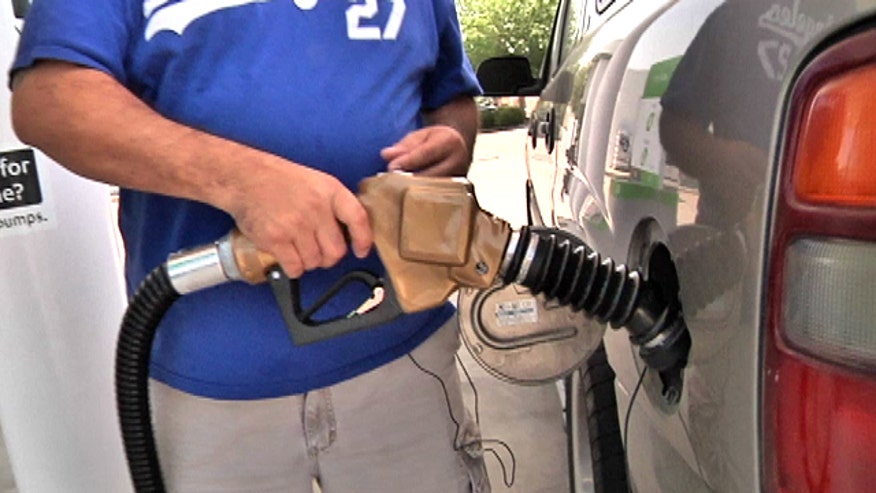 FRESNO, Calif. – A new wave of gas stations is hitting the West Coast.
Propel Fuels is launching its Clean Mobility Centers in Fresno. The stations will offer both E85 and biodiesels ranging from B5 to B99 that will be locally-sourced from producers in Central California.
"We think the Clean Mobility Center represents the gas station of the future. We recognize that America's needs are changing when it comes to gas stations. People are using alternative forms of transportation and people want to use things other than oil to fuel their vehicle," said Matt Horton, CEO of Propel Fuels.
Any flex fuel vehicle can use the E85, while the biodiesel blend works on vehicles that run on diesel, although not all automobile manufacturers approve it, so it may void your warranty. Propel Fuels has partnered with Calgren Renewable Fuels in Pixley, Calif., to supply the ethanol blend and Community Fuels in Stockton, Calif., for the biodiesel.
"We are able to work with existing partners who produce ethanol and biodiesel very close and very local, local resource, really keeping it in the local community and keeping that economic activity domestic here in the United States," said Horton.
Opened in 2009, Calgren has produced 55 million gallons of ethanol per year, enough to meet 10 percent of all of California's ethanol needs.
"It's a good thing because Propel and folks like them are increasing the amount of renewable fuels that we use in our gas tanks. It cleans up the air, we're a clean burning fuel, it reduces are dependence on foreign oil and it allows us to bring jobs into our state and frankly our whole country," said Lyle Schlyer, president of Calgren.
Customers like the idea of purchasing fuel that comes from the United States.
"Before knowing that this place was here, I only bought my gas that was manufactured in the United States so that was something I did anyway. And this is a great alternative, I feel more comfortable about buying gas that is made here that goes toward our economy versus being imported from somewhere else," said customer Nicole Kelley.
But there are some drawbacks. Even though it's cheaper than gas, E85 has about 30 percent less energy than gasoline so you get lower fuel economy using it. That means more trips to pump.
"We really try and keep that discount really large so people aren't penalized so it's a good value proposition for the customer," said Horton
Denny Lauris notices he's not getting as great as gas mileage, but says filling up on E-85 is helping keep costs down.
"It's a huge difference in cost. It makes a big difference especially on a bigger vehicle it saves me about $12-15 dollars a tank," said Denny Lauris.
For people who aren't driving there's a bicycle repair center, free air, and information about transit. Even if you don't have a car that's compatible with the biofuels you can still fill up on standard gasoline, and carbon offsets for all of the fuels are available for purchase at the pumps. The fossil fuels used at the stations come from a industry supplier, so they're not necessarily local.
Propel has more than 35 locations throughout the states of California and Washington and are planning to open more than 200 over the next two years.
Michelle Macaluso is part of the Junior Reporter program at Fox News. Get more information on the program here.