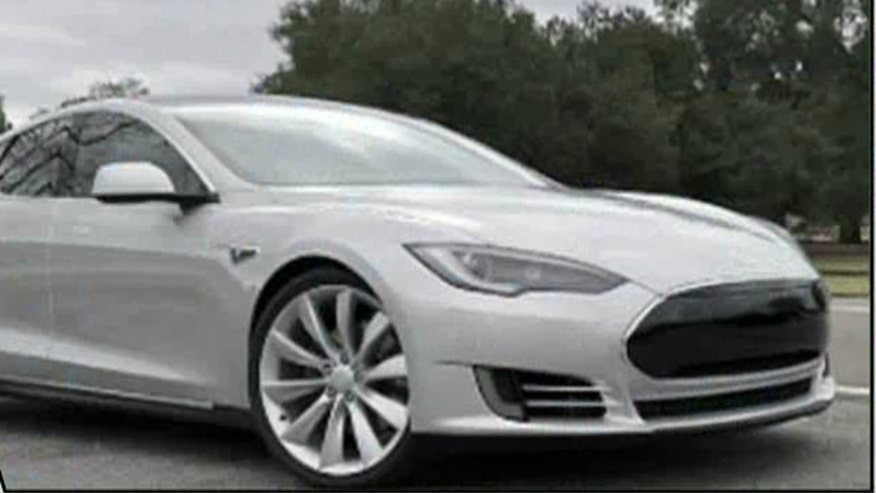 Tesla Motors Inc., after building anticipation for several days with social-media teasers promising a significant development, on Tuesday said it would do what all other makers have done for years: offer lease financing on its electric cars, The Wall Street Journal reports.
to structure leases that allow consumers to put the value of federal and state electric-car tax credits, which range from $7,500 to $15,000, toward the cost of a down payment.
The Palo Alto, Calif., company said the financing deal, which combines elements of a five-year loan and a three-year lease, would allow customers with good credit to put 10% down on a Tesla Model S sedan that costs about $80,000 and drive it for about $1,199 a month out of pocket for up to 66 months.
Tesla shares fell 2.3% in after-hours trading after closing up 41 cents at $44.34 in 4 p.m. trading on the Nasdaq Stock Market. The stock is up more than $6 since its March 28 close.
Like established luxury-car brands, Tesla's plan would take back its cars at the end of the lease. It is guaranteeing Model S customers they'll receive a trade-in value equivalent to that of a Mercedes-Benz S-class sedan.
The company said its Chief Executive Elon Musk "is personally standing behind that guarantee to give customers absolute peace of mind about the value of the asset they are purchasing."
Tesla's lease caps several days of anticipation touched off when Mr. Musk tweeted last week that he had a "really exciting @Tesla announcement coming" and that he was "going to put my money where my mouth is in v[ery] major way."
What customers would pay out of pocket will vary considerably based on their financial circumstances. A calculator on Tesla's website indicates that avoided gasoline costs and business tax deductions would lower the $1,199 monthly cost for its more expensive model, with a 265-mile government certified range, to about $543 a month. That figure includes about $100 a month from not going to a gas station to fill up, time Tesla values at $100 an hour.
Mr. Musk, in an interview, said that Tesla's less expensive model, with a 208-mile range, could be acquired for an out-of-pocket monthly payment of about $500 if the customer could take business tax deductions for the car.
Read more about Tesla's leasing program from The Wall Street Journal