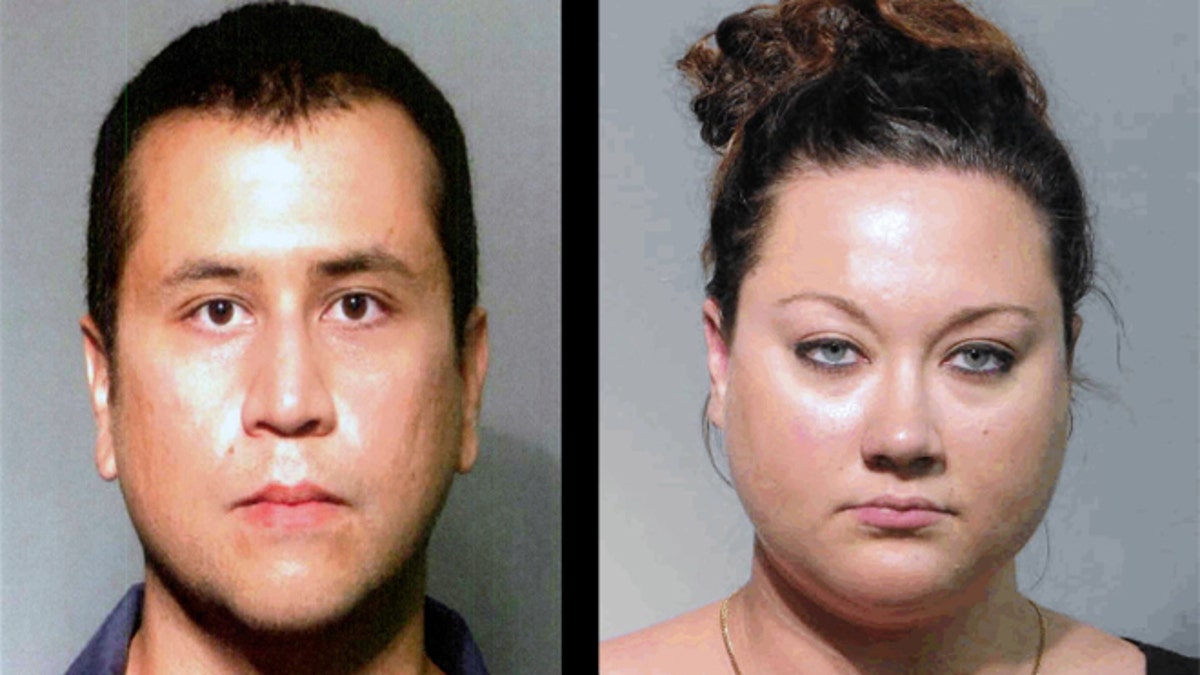 Shellie Zimmerman, the wife of Trayvon Martin's shooter, George Zimmerman, faces one count of perjury for lying to a judge about their finances during his bond hearing.
An order issued Tuesday by Assistant State Attorney John Guy charged Zimmerman for knowingly making false statements during the April hearing. George Zimmerman has pleaded not guilty to second-degree murder in the shooting. He was granted $150,000 bond at that hearing and released.
The judge revoked that bond earlier this month after state attorneys argued that both Zimmerman and his wife had lied to the judge about their finances, especially about money raised from a website.
George Zimmerman is back in jail after a judge revoked his bond.
According to The Miami Herald, prosecutors said recorded jailhouse phone calls show his wife knew the website raised over $100,000. Later, under oath, she told investigators the couple had no money, and she stashed the money in a safe deposit box, according to The Herald.
Meanwhile, Martin's parents say Florida residents who initiate confrontations should not be allowed to invoke the state's "stand your ground law," which allows individuals to use deadly force if they feel they are at risk of being killed or seriously injured.
Tracy Martin and Sybrina Fulton appeared Tuesday before a task force that Gov. Rick Scott established to review the contentious law.
Seventeen-year-old Trayvon was shot and killed in February by neighborhood watch volunteer Zimmerman during an altercation. Zimmerman has pleaded not guilty to a second-degree murder charge.
The Martins allege Zimmerman started the confrontation. They say they will present the Citizen Safety and Protection task force with a 300,000-signature petition asking for the law to be repealed, or reformed to exclude those who initiate confrontations.
Follow us on twitter.com/foxnewslatino
Like us at facebook.com/foxnewslatino