Zimmerman's Father Defends Killing of Trayvon Martin as Self Defense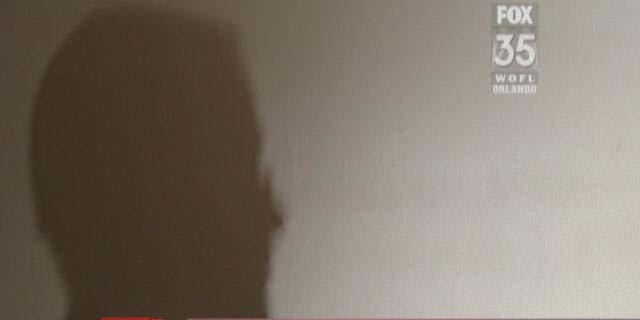 Lake Mary, Florida – For the first time since that fateful night on February 26, the father of a neighborhood watch volunteer who shot and killed an unarmed teenager sat down for a television interview.
Robert Zimmerman, father of George Zimmerman, said he decided it was time to speak out for his son, against the advice of others. He shared with us what George said happened on the night that 17-year-old Trayvon Martin died.
"It's my understanding that Trayvon Martin got on top of him and just started beating him," the 64-year-old Robert Zimmerman said.
He said he felt his son has been portrayed in the wrong way. He also said he and his family have received death threats and asked that we not show his face on camera.
Because there has been a lot of break-ins in the area, Robert said George thought it suspicious that someone would not be walking on the street or the sidewalk on a rainy night -- that Martin would be walking between the town homes. He said after making those observations, his son decided to call the police.
"He called the non-emergency number first, and they asked him where he was, because he was at the rear of the town houses and there was no street sign," said Robert.
Even though a dispatcher told George Zimmerman not to follow Martin, his father said his son continued his pursuit to locate an address to give to police.
"He lost sight of the individual, he continued to walk down the same sidewalk to the next street, so he could get an address for the police," he said.
Investigator Asked for Zimmerman to be Charged
"He went to the next street, realized where he was and was walking to his vehicle. It's my understanding, at that point, Trayvon Martin walked up to him and asked him, 'Do you have a [expletive] problem?' George said, 'No, I don't have a problem,' and started to reach for his cell phone... at that point, he (Martin) was punching him in the nose, his nose was broken and he was knocked to the concrete."
Robert said Trayvon, "continued to beat George, and at some point, George pulled his pistol and did what he did."
When asked about the screams for help which were heard on a 911 call, Robert replied, "All of our family, everyone who knows George, knows absolutely that is George screaming. There's no doubt in anyone's mind."
As for accounts from Trayvon Martin's girlfriend, who claimed she was on the phone with Martin right before the altercation, he said, "I don't believe that happened. I don't believe she was on the phone with him, and I find it very strange with the publicity involved... that all of a sudden, after three weeks, someone would remember that they were on the phone."
Zimmerman said he had faith in the FBI and others investigating the case and that the truth will come out.
Robert Zimmerman, a former magistrate judge and Vietnam War veteran, said he has never had to deal with anything of this magnitude.
"Stand Your Ground" Killing (Not Trayvon Martin) Ruled Justified
"Unimaginable," he said. "Tough was being in Vietnam and other things. This is way beyond anything I can imagine."
He believes his son will be cleared of any wrongdoing, but has a message to all the critics out there.
"I'm sorry for the hate going around from the attorneys, from everyone involved. They're just making up things no true about George."
For more information, visit MyFoxOrlando.
Follow us on twitter.com/foxnewslatino
Like us at facebook.com/foxnewslatino