Zetas Racing Horses Will be Auctioned Off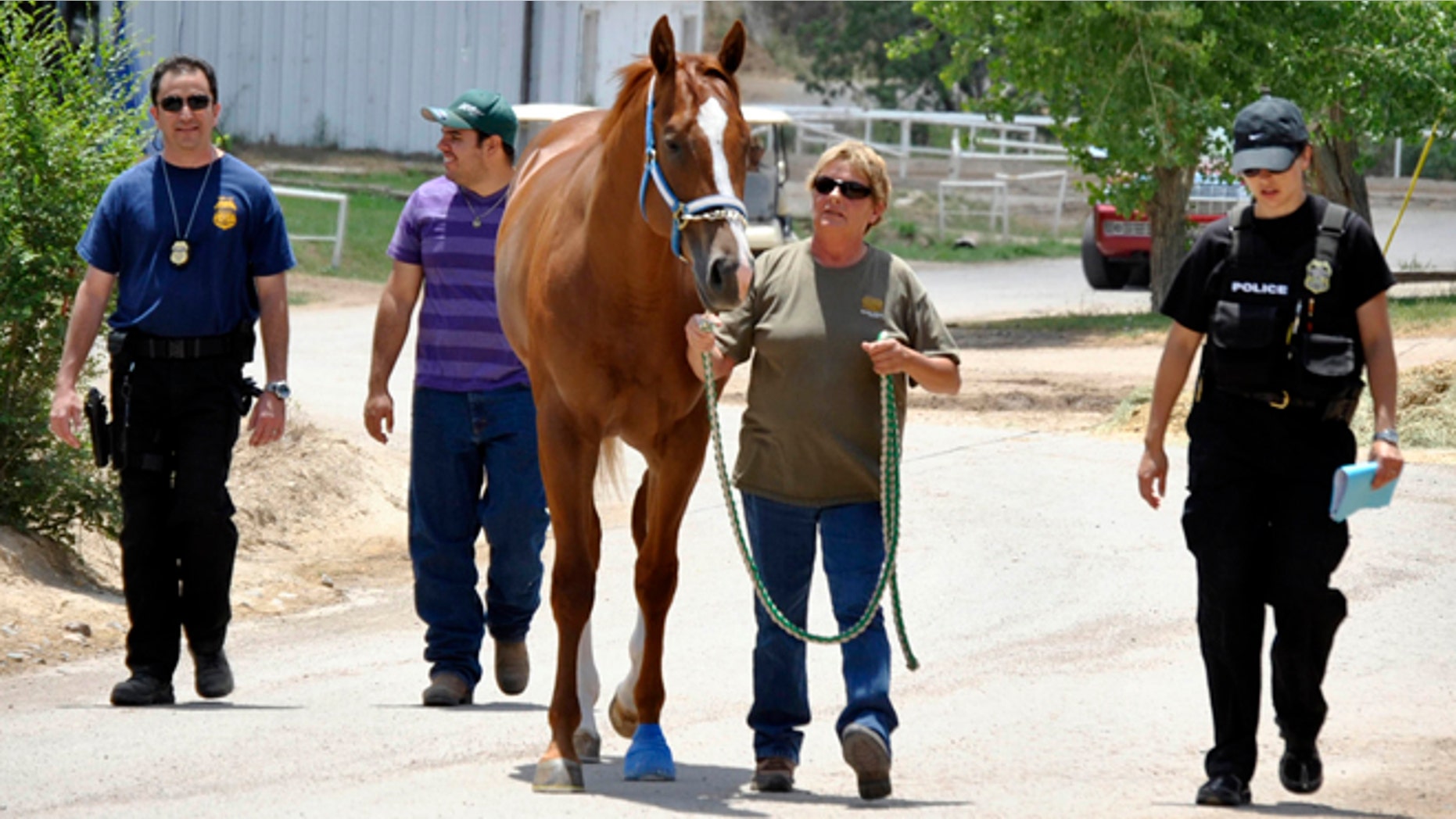 Hundreds of race horses used by high-level Mexican cartel members to launder millions of dollars in drug money will be auctioned off next month, a judge ruled.
About 379 horses, all allegedly bought with dirty money by Zetas cartel leaders to mask their multi-million dollar drug operations, will be sold at auction Nov. 1-3 in Oklahoma City, The Oklahoman reports. The horses are being auctioned by the Internal Revenue Service.
In late May, agents raided a sprawling ranch in Oklahoma and a prominent quarter horse track in New Mexico to take down the alleged horse-breeding operation. An indictment accused Miguel Angel Treviño Morales, a key figure in the Zetas cartel, of setting up a horse operation that a younger brother operated from a ranch near Lexington, south of Oklahoma City. The operation bought, trained, bred and raced quarter horses throughout the southwest United States, including the famed Ruidoso Downs track in New Mexico.
"This case is a prime example of the ability of Mexican drug cartels to establish footholds in legitimate U.S. industries and highlights the serious threat money laundering causes to our financial system," Richard Weber, the chief of the IRS' criminal investigation unit, said at the time.
Investigators claim the Treviño brothers and a network quietly arranged to purchase quarter horses with drug money at auction and disguise the source of the funds used to buy them so that the Zetas' involvement would be masked. They would often pay in cash, or use fake names, which helped keep the owners and the money a secret.
The operation, Tremor Enterprises LLC, started small, but worked in plain sight. Some horses carried names with drug references, like Coronita Cartel. Over time, the horses and the operation earned a place on some of the most elite stages in the industry. One horse named Mr. Piloto won a $1 million prize at Ruidoso Downs on Labor Day; another named Tempting Dash won the Dash for Cash at Lone Star Park race track in Grand Prairie, Texas.
The Zetas are one of Mexico's two most powerful drug cartels, with a reputation for being its most ruthless and willing to commit atrocities. The cartel was blamed for the 2010 massacre of 72 Central American migrants in the Texas border state of Tamaulipas, the dumping of 49 mutilated bodies on a Texas-bound highway in the state of Nuevo Leon, and a series of smaller group killings. The cartel is also accused of funneling millions of dollars to politicians and law-enforcement officials in Tamaulipas in a case currently under investigation by federal authorities in the U.S.
Prosecutors say 99 horses have already been sold because the ranch at Lexington was overcrowded. The IRS received more than $32,000 from that sale.
Based on reporting by The Associated Press.
Follow us on twitter.com/foxnewslatino
Like us at facebook.com/foxnewslatino