Zara stores racially profiling its customers, labor group claims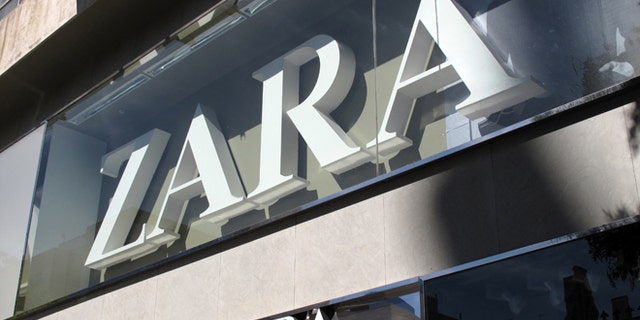 A labor advocacy group has accused Spanish fashion chain Zara of profiling its U.S. customers based on race and even using a code word for suspected shoplifters.
In a 12-page report released Monday, the Center for Popular Democracy claims black and minority customers in six of the seven New York City stores were more likely to be flagged as potential thieves. Once the suspects are identified, the report says, they would be followed around the store by a manager.
"Employees overwhelmingly felt that the Zara practice led to black customers being disproportionately labeled as 'special orders' upon entry to Zara stores," states the report, entitled "Stitched with Prejudice: Zara USA's Corporate Culture of Favoritism."
For the report, 251 employees from the New York City branches were surveyed following a handful of scandals plaguing the fashion chain, which included a children's shirt with a design that resembled a Holocaust prisoner uniform.
"While 43 percent of respondents either did not know the term or did not feel comfortable responding to questions regarding special orders, 57 percent of respondents defined special orders and characterized the frequency with which the code was applied to white, Black and Latino customers."
The advocacy group also claimed that employees of color face unequal working conditions, are twice as dissatisfied with their work hours, face more scrutiny from their bosses and are less likely to be promoted that than white-skinned employees.
The company issued a statement denying the allegations.
"Zara USA vehemently refutes the claims contained in the Center for Popular Democracy report, which was prepared with ulterior motives and not because of any actual discrimination or mistreatment," the company said.
"It fails to follow an acceptable methodology for the conduct of a credible objective survey on workplace practices, and instead appears to have taken an approach to achieve a pre-determined result which was to discredit Zara.
"Zara USA believes that the claims made in the report are completely inconsistent with the company's true culture and the experiences of the over 1,100 Zara employees in New York City and over 3,500 in all the US."
The new allegations follow a lawsuit by the longtime in-house lawyer for Zara's American stores in which he accuses the store to be immersed in anti-Semitic and anti-gay discrimination.