Zara boss faces $40M suit for allegedly favoring 'straight, Spanish, Christian' employees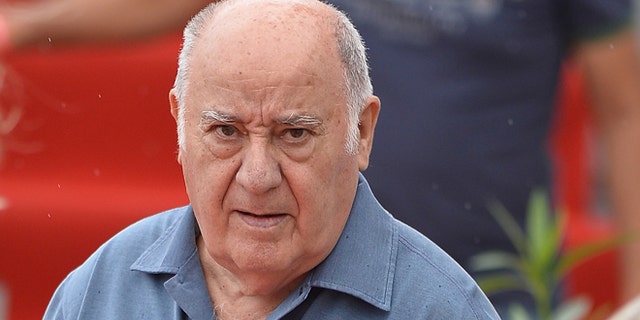 A new lawsuit filed in the U.S. alleges that the world's second richest man, Zara's founder Amancio Ortega, is also one of the most racist.
Court papers filed by a former lawyer for the Spanish retailer describe Ortega as a homophobic and xenophobic bigot who fosters an atmosphere at his global clothing giant in which offensive emails and prejudiced firings are the norms.
Ian Jack Miller, the former general counsel for the company in the U.S. and Canada, filed a 40 million discrimination lawsuit claiming Ortega favors hiring employees who are like him – "straight, Spanish and Christian," the New York Posted reported.
He claims he was canned from his job because he was Jewish, gay and American.
Ortega recently surpassed Warren Buffet as the world's second-richest man with a net worth of $71.5 billion, Bloomberg reported.
"Zara overlooked Mr. Miller's stellar performance, marginalized his role in the company, and gave him lower raises than employees who fit the company's preferred profile" of Christian, Spanish and straight, said Miller's attorney, David Sanford, according to The Guardian.
Miller said that he was fired back in March after supervisors sent him homophobic emails and made anti-Semitic remarks. Emails sent to him included a highlighted statement that called marriage an institution "sanctified between a man and a woman" and a manager allegedly once "spoke with senior executives about prostitutes, openly criticized transgendered individuals and demeaned gender non-conformism."
The court papers also indicated that Zara's CEO and a director "would openly deride Jewish landlords and Jewish real estate developers" and he "would roll his eyes while reciting the phrase 'los judios' and complain about how difficult it was to negotiate with 'those people.'"
Also "senior executives at Zara openly used racist slurs and exchanged racist emails, including emails portraying Michelle Obama serving fried chicken and emails depicting Barack Obama in a Ku Klux Klan hood, with a Confederate flag … on an Aunt Jemima box, and shining shoes," the lawsuit states.
This is not the first time that Zara has run into trouble over allegations that the company is bigoted.
In 2007, the company released a handbag that featured flowers, horses and four green swastikas. Last year the company faced backlash over a T-shirt that featured the slogan "White is the new black" on it.
As per the latest allegations of bigotry, the company responded to the New York Post, saying that the information in the lawsuit is "shocking, and – although we have not yet seen a copy of the lawsuit – we will respond strongly and vigorously to these allegations in the Court."
A spokesperson added: "We do not tolerate any behavior that is discriminatory or disrespectful, but value each individual's contributions to our dynamic organization."