Zambia's acting leader: Security forces won't tolerate unrest while nation mourns president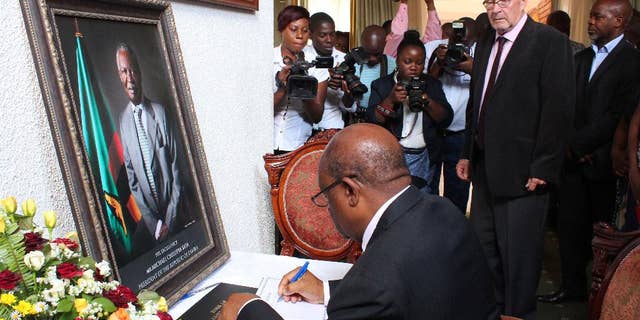 LUSAKA, Zambia – Zambia's temporary leader says security forces will not tolerate any violence or other illegal activity as the country mourns President Michael Sata, who died after a long illness.
Acting President Guy Scott, a white Zambian of Scottish descent, told journalists Friday that it is "unacceptable" for Zambians to campaign for a presidential election during the mourning period for Sata, who is scheduled to be buried on Nov. 11.
Sata's body was expected to arrive in Zambia on Saturday from London, where he died Tuesday in a hospital.
Under the constitution, a presidential election must be held within 90 days of the death of a president. Scott had been Sata's vice president and is not allowed to run for president because his parents were not Zambian by birth or descent.