Young couple's wedding day another casualty of Texas mom's shooting spree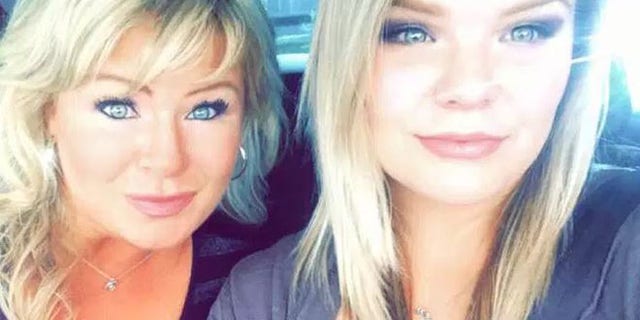 NEWYou can now listen to Fox News articles!
Monday was meant to be the happiest day of young Taylor Sheats' life – but it wasn't meant to be after her mother, Christy, "convened a family meeting" in the living room of their Katy, Texas, home on Friday and opened fire on her husband Jason, Taylor and her 17-year-old sister, Madison, killing the two girls, according to a press release from the Fort Bend County Sheriff's office.
Taylor, 22 and her fiancé, Juan Sebastian Lugo, had set their wedding date for Monday, with plans for a large party with family and friends at a later date.
As the family gathered, Christy Sheats, 42, held up a .38-caliber handgun and shot both her daughters, police said. The girls and their father were able to run out of the house before Madison fell to the ground. Injured, Jason managed to survive by running for cover, but Christy shot Taylor outside the house, where the young woman collapsed.
Christy then went back inside to reload the weapon, returned and shot Taylor again, according to reports, as police arrived on the scene. Christy was killed by police after a brief standoff during which she refused to drop her weapon.
Investigators told People the woman suffered from mental illness, and they'd been called to the family's home 14 times since 2012 for "previous altercations" involving Christy.
"This is not the Christy that I know. It's just not," Catherine Knowles, a friend of Sheats, told KTRK.
"I couldn't imagine anything in her life that would have made her snap," she added.
Taylor survived the initial shooting and was airlifted to a Houston hospital but later died from her injuries.
Madison would have been a high school senior next year. She worked as a babysitter, according to her Facebook page.
In the months leading up to shooting, Christy Sheats expressed her support for gun rights on her Facebook page. On June 9, she posted an anti-gun control meme showing a photo of a revolver with the words, "I have 10 guns. Obama wants 8 of them. How many guns do I have? That's right, I have 10 guns."