Yemen says dozens of Al Qaeda fighters detained in Aden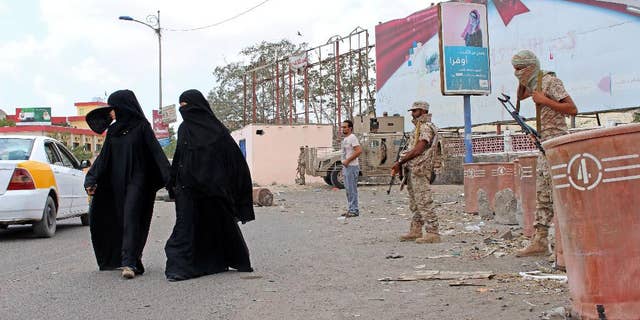 SANAA, Yemen – A top Yemeni security official says pro-government forces have carried out a series of raids against Al Qaeda in the southern port city of Aden, arresting dozens of suspects and causing the militants to flee from key areas.
Maj. Gen. Shalal Shayaa, Aden's security chief, said Wednesday that southern fighters backing the government have set up checkpoints across the al-Mansoura neighborhood, a former militant stronghold.
He says the raids are part of a security campaign aimed at consolidating the internationally-recognized government's control over Aden, its de facto capital. Shiite militias known as Houthis seized the Yemeni capital, Sanaa, in 2014.
Aden was plunged into lawlessness after government forces backed by a Saudi-led coalition drove the Houthis out last year.