Yemen officials say Houthi rocket kills 6 civilians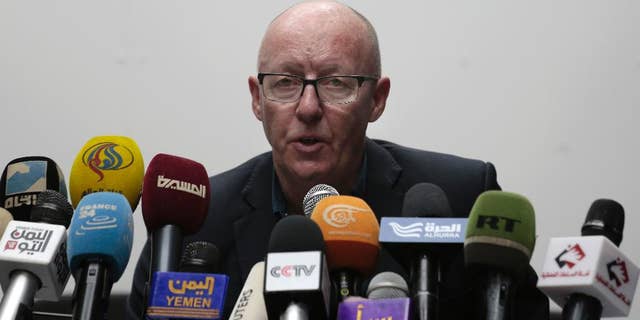 NEWYou can now listen to Fox News articles!
SANAA, Yemen – Yemeni security officials say a rocket fired by Houthi rebels has killed six civilians, including women and children, when it hit an area in southern Taiz province.
They say the Tuesday strike that also destroyed three old houses was part of broader fighting around the central city, Yemen's cultural capital. Clashes between rebels and forces loyal to President Abed Rabbo Mansour Hadi, they added, have killed 23 Houthis and 17 troops over the past two days.
The officials spoke on condition of anonymity because they weren't authorized to brief reporters.
The war in Yemen is entering its second year after Houthis seized the capital Sanaa. A Saudi-led coalition has waged an extensive air campaign since March 2015 aimed at restoring Hadi's government. The northern region remains under Houthi control.