Yemen claims Al Qaeda plots targeting oil pipelines foiled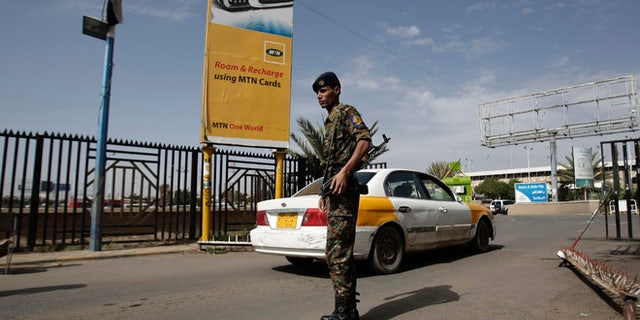 The Yemeni government announced Wednesday authorities disrupted Al Qaeda plots to storm oil pipelines, an important port and gas facilities but a U.S. official cautioned the claim was premature.
Rageh Badi, a government spokesman for the country, claimed the plot, orchestrated by Al Qaeda in the Arabian Peninsula, was also aimed at taking control of two cities.
However, a U.S. intelligence official cast doubt on the country's statement, telling Fox News that the claim was premature and that there is still fear in the intelligence community about "soft targets" in the Middle East and elsewhere.
Meanwhile, another senior U.S. official told Fox News that the plots were likely "part and parcel of a larger operation the AQAP has in the works.";
"They may have disrupted an element, but concern remains about a larger operation out there," the official said.
Badi said that the terror network planned to target the southern cities of Mukalla, the capital of Hadramawt province, and Bawzeer, then send its members disguised in military uniform to attack two strategic oil ports.
He says other Al Qaeda militants, meanwhile, would try to sabotage pipelines to "create panic among Yemeni Army and Yemeni security services."
The remarks come as the country is on heightened alert over fears of an Al Qaeda threat that led the U.S. and Britain to evacuate their embassies in the capital, Sanaa.
Fox News' Justin Fishel and The Associated Press contributed to this report.;