World's shortest man, woman meet for first time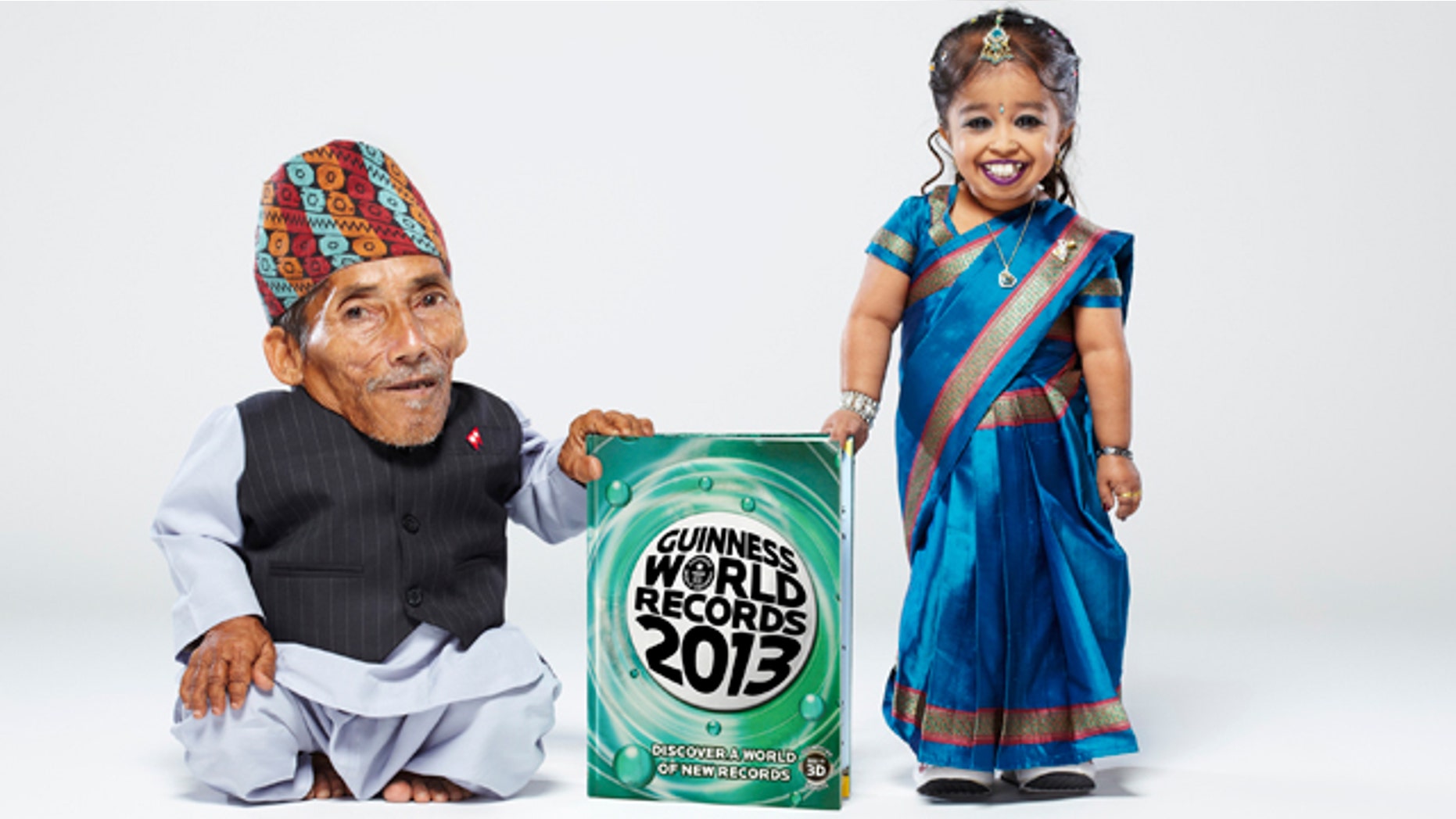 The world's shortest woman has met the world's shortest man.
Jyothi Amge, 18, of Nagpur, India, recently met Chandra Bahadur Dangi, 72, of Nepal, in Italy, where the pair took pictures for the 57th edition of the Guinness World Records 2013.
Amge, who stands 24.7-inches tall, became the world's shortest woman in 2011. Amge has a form of dwarfism called achondroplasia – so she has reached her maximum height.
Last year, when presented with her title, Amge – who is smaller than the average 2-year-old, said she hopes to attend university and become a Bollywood star.
Related: World's shortest woman wants to be Bollywood star
Dangi became the world's shortest man this past February – and is also the world's shortest man in history, breaking the record of India's Gul Mohammed, who died in 1997 at 22.5 inches tall. Dangi measures 21.5 inches tall and weighs 31 pounds, 5 ounces.
The reason for Dangi's condition is unknown. He never received a check up from a doctor until Guinness' doctor measured him in February, and a reason for his short stature could not be determined.
"It's a big thing for my family, my village and my country," said Dangi, who lives in a remote Nepalese mountain village called Rhimkholi. "I am very happy."
"It was an extraordinary moment," said Marco Frigatti, official Guinness World Records adjudicator, of the meeting. "They're both such incredible individuals. Everyone knew this was a special moment, and the atmosphere was magical."
Guinness World Records 2013 is available Thursday, Sept. 13. Visit Guinness World Records for more info.