World's longest 'glass bridge' closed down after large influx of visitors in China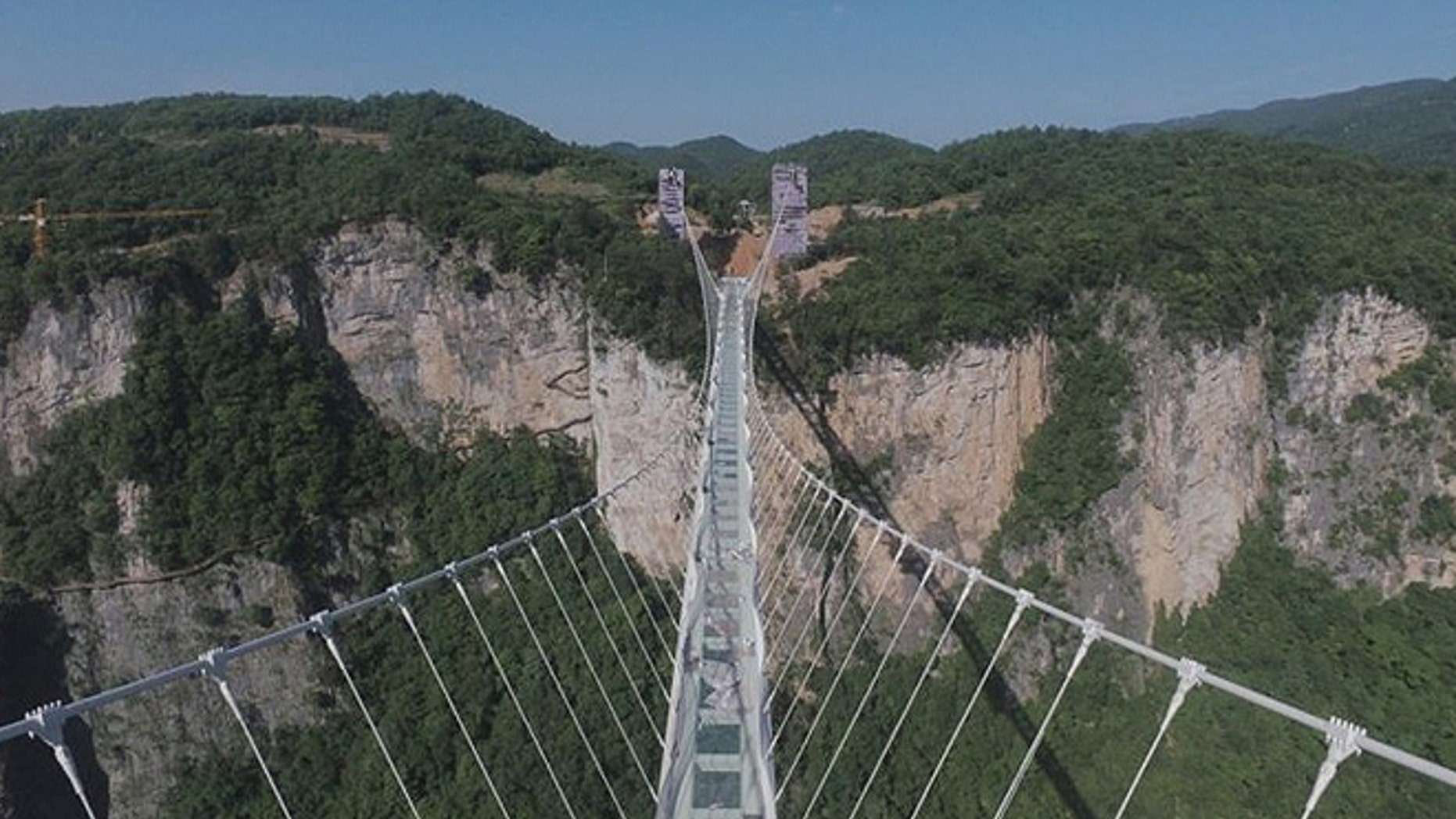 The record-breaking glass bridge over one of China's largest canyons has been shut down after being open for just a few weeks.
The world's longest and highest glass bottom bridge above the Zhangjiajie Grand Canyon, in the central Hunan province, could not stand up to all the hype with scores of tourists traversing the span. Officials at Zhangjiajie say that bridge had 10 times the amount of its load capacity of only 8,000 people per day, according to news.com.au.
"We're overwhelmed by the volume of visitors," a spokesman was quoted as saying in media reports.
According to Xinhua, China's state-run news service, the bridge will now undergo an "internal system upgrade", to update "software and hardware" related to managing visitors.
Officials were also quick to point out that there is no significant damage to the bridge.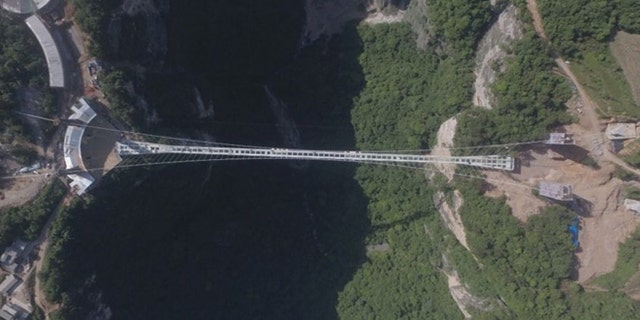 Spanning two cliffs high above the majestic natural feature, the bridge stretches 1,410 feet long, measures 20 feet wide, and towers 984-feet above the ground below. By comparison, the Grand Canyon Skywalk in Arizona is just 69 feet long and hovers about 718 feet above the canyon floor. Canada's Glacier Skywalk in Alberta, which opened last year, extends 115 feet from the cliff and is just under 984 feet tall.
The Zhangjiajie Grand Canyon in Hunan's Zhangjiajie National Park is believed to have inspired visuals for James Cameron's epic 2009 film "Avatar," with its foggy sweeping vistas and craggy green peaks.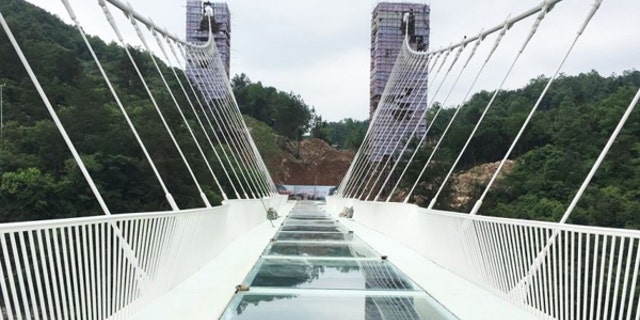 Zhangjiajie bridge officials have said in the past that only 800 guests will be allowed on the walkway at a time to prevent exerting too much pressure on the glass and underlying structure, but that proved to be not the case, as tens of thousands of tourists have shown up to cross the skywalk since it opened on August 20 with park officials unable to bear the heavily load of foot traffic on the glass span.
Disappointed tourists took to social media to vent their frustrations.
"I'm on the train right now. I can't change my travel plans or get a refund. You have made the world lose hope. I see you are the world's number one cheat," one upset user wrote.
"I have booked everything and now you are saying you are closed ... Are you kidding me?" said another.
Park officials will use the closure to improve parking facilities, booking systems and customer service.
They have not announced when the bridge will reopen to visitors.
Click here for more from news.com.au.