World Surf league nixes pollution Rio de Janeiro beach from upcoming surfing competition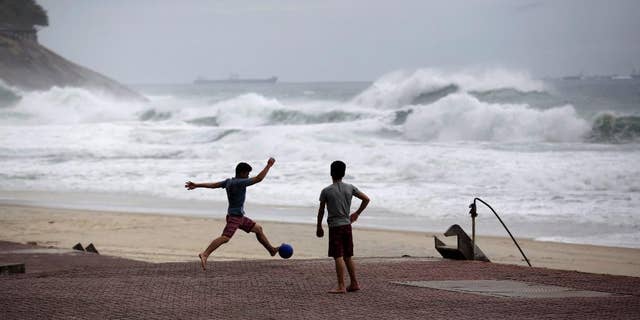 RIO DE JANEIRO – The World Surf League says it has removed a sewage-filled Rio de Janeiro beach from the venues for an upcoming competition.
WSL spokesman Dave Prodan said in an emailed statement Wednesday that Sao Conrado beach had to be removed from its venue list "due to pollution issues."
Sao Conrado had been a backup for the May 11-22 Rio Pro event, to be used in case of sub-par waves or other issues at the primary venue, nearby Barra da Tijuca beach.
Sao Conrado is among Rio's most polluted beaches, with much of the sewage from nearby hillside slums flowing directly onto the beach.
Rio's water pollution has become a hot issue heading into next year's Olympics in the city, with little progress on promised water cleanup efforts.