World Food Program 'horrified' as South Sudan workers killed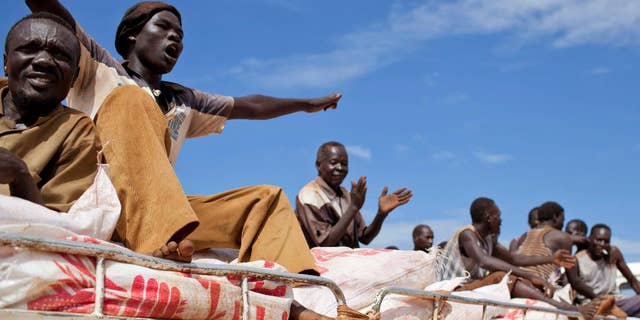 NEWYou can now listen to Fox News articles!
JUBA, South Sudan – The World Food Program says it is "horrified" to learn that three of its South Sudan workers were killed this week in violence in the western town of Wau.
A statement Friday from the U.N. agency said the three men had been contracted to work as porters and appear to have been killed Monday on their way to a WFP warehouse.
The statement says "two died of machete wounds and the third was shot." It does not give any details about the attackers.
WFP Country Director Joyce Luma says she is "outraged" and calls on South Sudanese authorities to hold the attackers accountable.
Wau residents on Monday described to The Associated Press targeted ethnic killings by government soldiers. The U.N. mission said its workers saw the bodies of 16 civilians.