Women rescued trying to cross Atlantic Ocean in rowboat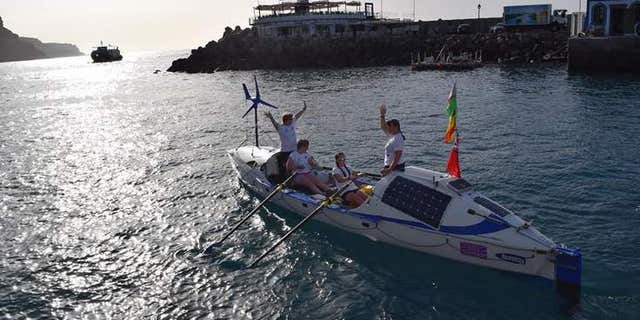 NEWYou can now listen to Fox News articles!
Four British women trying to cross the Atlantic in a rowing boat have been rescued after they were stranded in the mid-Atlantic Ocean for more than 16 hours when their boat capsized and they lost their oars.
The Maritime and Coastguard Agency says the rowers sent a distress signal early Saturday, when they were 400 nautical miles from Cape Verde, off the west coast of Africa.
The crew of four had to abandon their charity attempt to break the women's speed record for rowing almost 3,000 miles (4,828 kilometers) across the Atlantic between Gran Canaria in Spain and Barbados.
The women were rescued early Sunday by a bulk carrier on its way to Canada and are reported to be well.