Woman Sentenced to Life for Carving out Fetus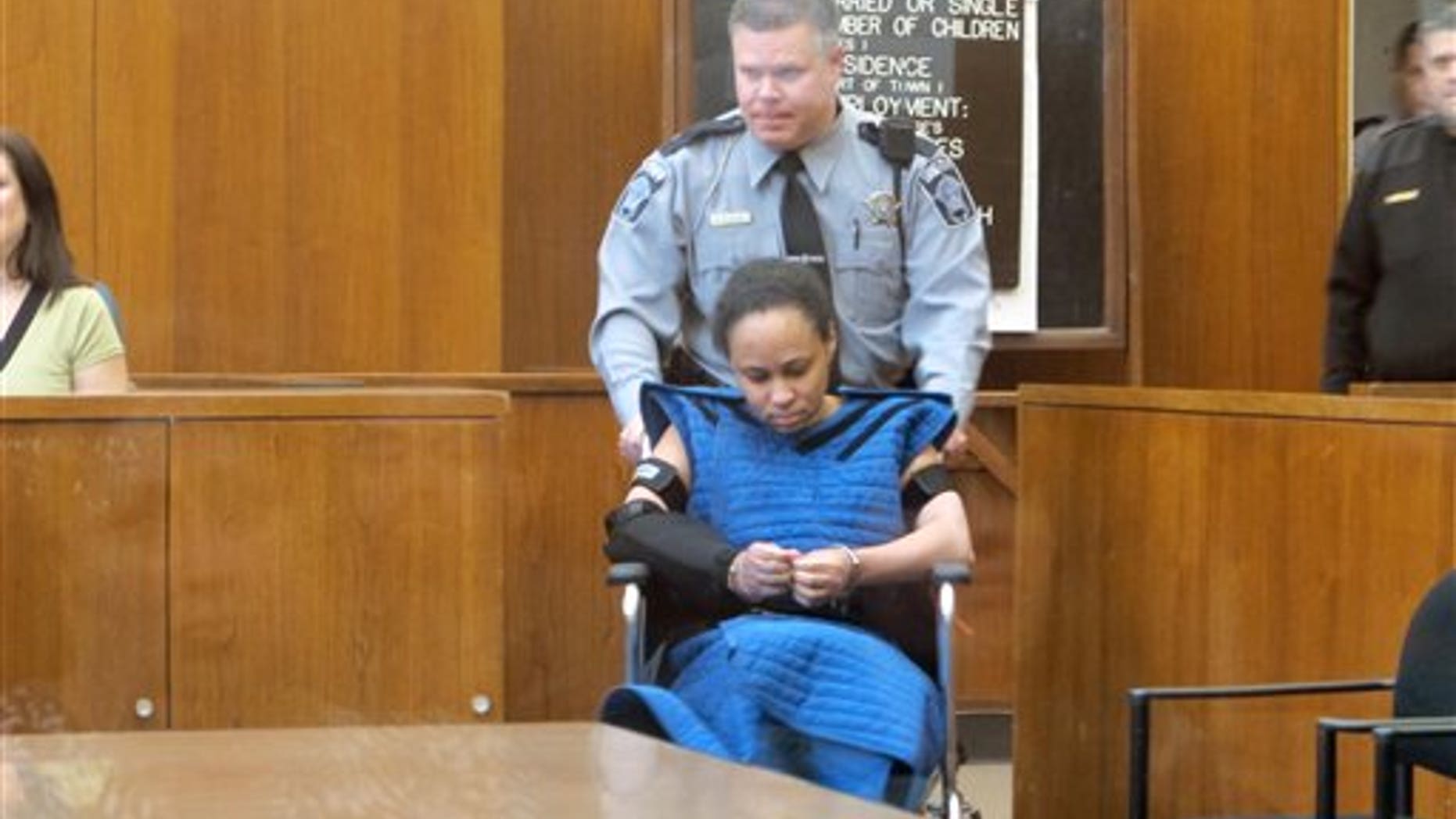 A woman who confessed to trying to steal a baby by killing a pregnant woman and cutting out the full-term fetus was sentenced Thursday to life in prison with no chance of parole.
Annette Morales-Rodriguez, a 34-year-old Milwaukee native, was convicted in September of two counts of first-degree intentional homicide for the deaths of 23-year-old Maritza Ramirez-Cruz and her fetus. According to trial testimony, Morales-Rodriguez was distraught over her inability to give her boyfriend a son, had already pretended to have two miscarriages and was faking a third pregnancy when she devised a plan to abduct a woman, carve the child from her womb and pass it off as her own.
While the convictions carried mandatory life sentences, Judge David Borowski asked whether Morales-Rodriguez would be allowed the possibility of parole. Wisconsin does not have the death penalty.
Morales-Rodriguez didn't testify during her trial, and her defense attorneys, who didn't deny that she attacked Ramirez-Cruz, didn't call any witnesses. Instead, they argued that the 2011 deaths of Ramirez-Cruz and her baby were reckless, but not intentional because Morales-Rodriguez didn't mean for the victims to die.
They urged jurors to convict her of first-degree reckless homicide, a lesser charge. That carries a maximum penalty of 40 years in prison. Instead, jurors convicted her on the original charges.
A key piece of evidence was a videotaped police interview in which Morales-Rodriguez described her attack on the young mother. She admitted luring Ramirez-Cruz to her home, as well as described how she went to a Latino community and found Ramirez-Cruz, a mother of three in her 40th week of pregnancy.
Morales-Rodriguez took the expecting mother to her home where she bashed the pregnant woman in the head with a baseball bat, then choking her until she passed out. Morales-Rodriguez then admitted to putting duct tape over the younger woman's mouth and nose. Afterward, she wrapped a plastic bag around her head and used a small blade to slice her open from hip to hip, pulling out the stillborn baby boy.
In a 911 call played for jurors, Morales-Rodriguez frantically told a dispatcher she had just given birth to a baby who wasn't breath. But in an autopsy, a medical examiner found evidence the baby wasn't a product of a natural birth. Also, an examination verified Morales-Rodriguez hadn't given birth.
Police later found Ramirez-Cruz's disemboweled body in Morales-Rodriguez's basement.
Morales-Rodriguez told investigators she was "sorry for the girl" and never meant for the baby to die.
Ramirez-Cruz's husband, Christian Mercado, had moved his family to Wisconsin from Arecibo, Puerto Rico, about two years ago. He testified that he kissed his wife goodbye on the morning she disappeared and told her he loved her.
He called her a few hours later because he was worried because about pain she'd been having. It was the last time they spoke.
Based on reporting by the Associated Press.
Follow us on twitter.com/foxnewslatino
Like us at facebook.com/foxnewslatino