Woman Offering Botox Instead Injected Victims With Liquid Rubber, Police Say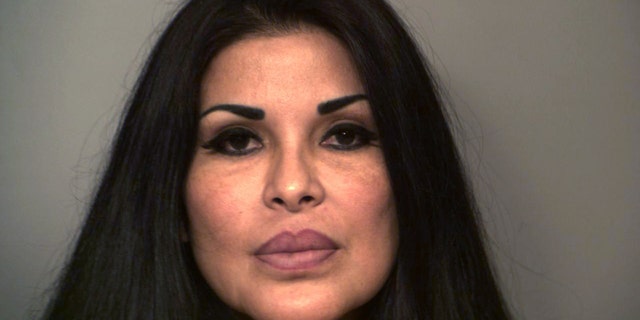 She went to Texas spas and massage parlors offering her services – injecting lips, buttocks and legs with Botox for the discounted price of less than $250.
But instead of collagen or Botox, police say, Nohemi Gabriela Gonzalez, 46, injected women with a kind of liquid rubber. At least one woman lost a leg and another may have died after receiving one of Gonzalez's injections, police said.
Investigators believe there could be at least 30 victims, many of them exotic dancers or sex workers.
Gonzalez, who's from the Texas border city of Brownsville, was charged Thursday with the unlicensed practice of medicine. A judge set bond at $500,000, and she hadn't yet retained a lawyer. She was arrested Wednesday in an undercover sting operation.
Gonzalez allegedly traveled among the spas and massage parlors along the Texas-Mexico border offering her services and leaving advertisements, Hidalgo County Sheriff Lupe Trevino said. Gonzalez allegedly made injections in lips, buttocks and legs. An advertisement seized by authorities advertised the treatments as collagen with a starting price of $250.
"This woman has done a lot of damage," Trevino said of Gonzalez. He thinks there may be four to five others offering similar services in the area.
One woman who allegedly received a series of injections in her legs in August has been hospitalized since Oct. 9, when she experienced burning in her ankles and difficulty breathing. She allegedly paid $120 per treatment, Trevino said.
Doctors told investigators Thursday that they wouldn't have to amputate one of her legs as originally feared, Trevino said, but she has undergone surgery to remove the substance.
Authorities recovered syringes and bottles of what they preliminarily believe was liquid silicone rubber. It has been sent to the Food and Drug Administration for analysis.
Authorities also believe they have identified the family of a woman who died two weeks ago, who may have been a victim of the treatments, Trevino said. If that's confirmed, the body may be exhumed, he said.
Trevino said authorities believe at least some of the victims were in the country illegally, but want to assure them authorities are not interested in their immigration status.
The FBI is asking victims to contact them at 956-984-6300 and seek immediate medical attention.
Fatal or disfiguring results from such underground injections nationwide have been in the news recently. A Philadelphia woman known as "the Black Madam" was charged with third-degree murder after giving injections to a London dancer in an airport hotel room in 2011. The woman died a few hours later. A judge in Pennsylvania upheld the murder charge this month.
Based on reporting by The Associated Press.
Follow us on twitter.com/foxnewslatino
Like us at facebook.com/foxnewslatino