Woman celebrating birthday killed in apparent gang war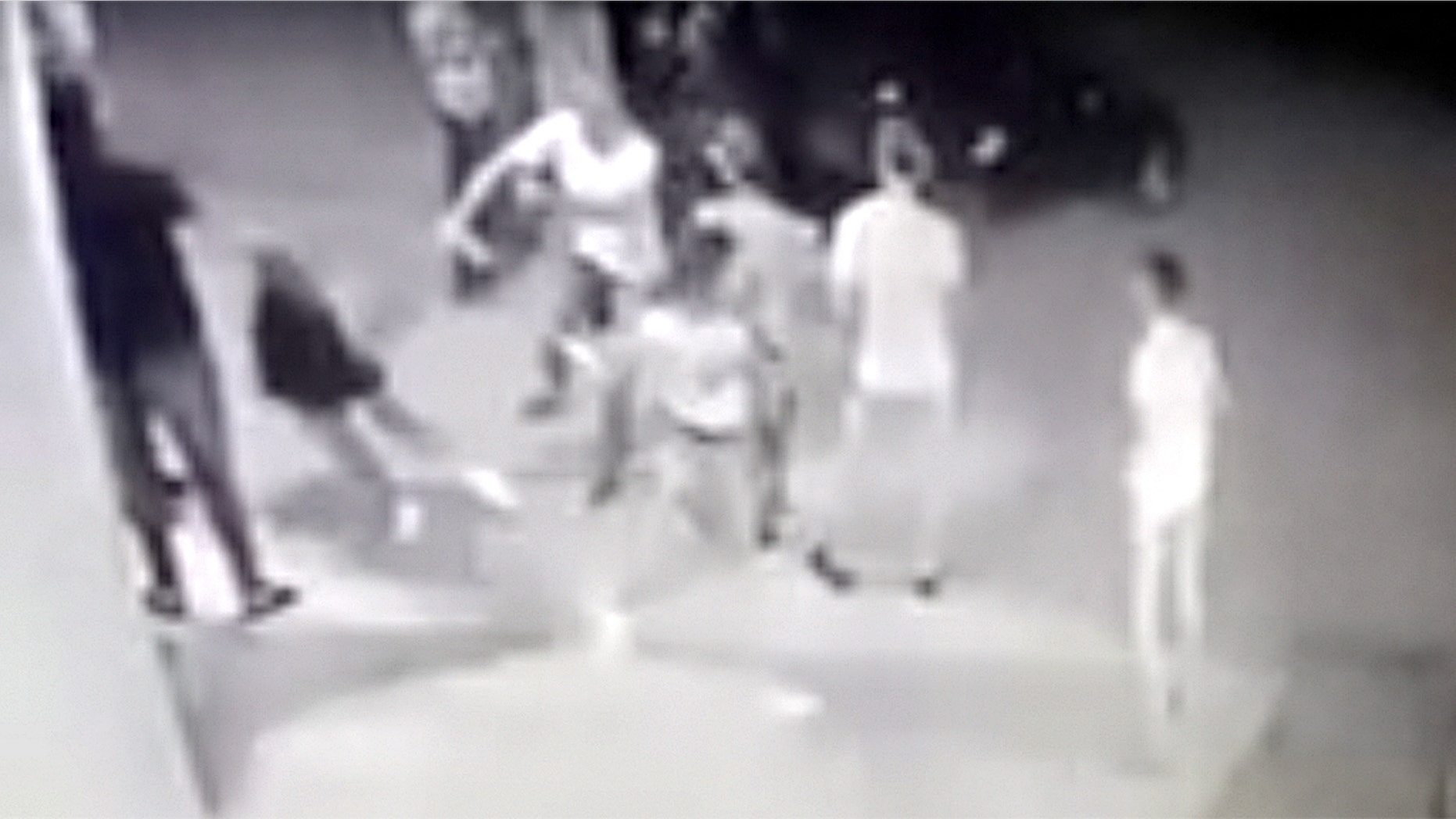 A 24-year-old woman celebrating her birthday was among the three people reportedly killed by gang members outside her party late Saturday night in Brazil.
Eliana Ferreira Campos, a suspected gang member, was hosting her birthday party at a home in the municipality of Ji-Parana, about 1,926 miles northwest of Rio de Janeiro, when she was attacked.
Surveillance footage from outside the party shows Ferreira Campos chatting with friends when she was approached by a group of people who began physically attacking her. Amid the scuffle, one person took out a gun and fatally shot her, local news outlets reported.
Local news outlet Comando 190, citing police, said Ferreira Campos was struck in the forehead, chest and the back of the head. Two of the attackers fled the scene on a stolen motorcycle, police said.
Two other people, identified later as Paloma de Oliveira Guimaraes, 26, and Edmundo Cristian Ferreira de Matos, 18, were also killed at the scene.
WARNING: GRAPHIC VIDEO
RH 24 Horas reported the deadly incident happened "due to the war between the criminal factions Red Command and First Command of the Capital."
According to Comando 190, Ferreira Campos was a member of Red Command and went by the name "Miss Barbye Marley."
Police arrested three people in connection to the fatal incident: 22-year-old Ray de Souza Silva aka "Baleado;" 25-year-old Fernando Ferreira da Silva, aka "Furunco;" and 22-year-old Gustavo Pereira Cabral, commonly known as "Brizola." All three are believed to be gang members with First Command of the Capital.
Local news outlets reported witnesses told police the gunmen arrived at the party in a silver-colored vehicle and that a person had followed the vehicle to a nearby supermarket. Police eventually arrested Pereira, who reportedly had cell phone videos that confirmed he participated in the incident.
Souza Silva and Ferreira da Silva were stopped by police at a nearby town.
Police said de Souza Silva told authorities that he felt no remorse for the crime and that they had planned to kill more people at the birthday party.
"I'm not sorry at all … because if I do not kill them, they're the ones who kill me because we're at war," he reportedly police, according to RH 24 horas.
Brazil has long been the world leader in overall homicide numbers, and its homicide rate is also one of the world's highest. According to a report released Thursday, a record 63,880 people were slain in the South American country last year.
The report counted an average of 14 deaths a day at the hands of police officers, which it said was a 20 percent increase over last year.
The Associated Press contributed to this report.