WikiLeaks Hints at Israeli-Palestinian Cooperation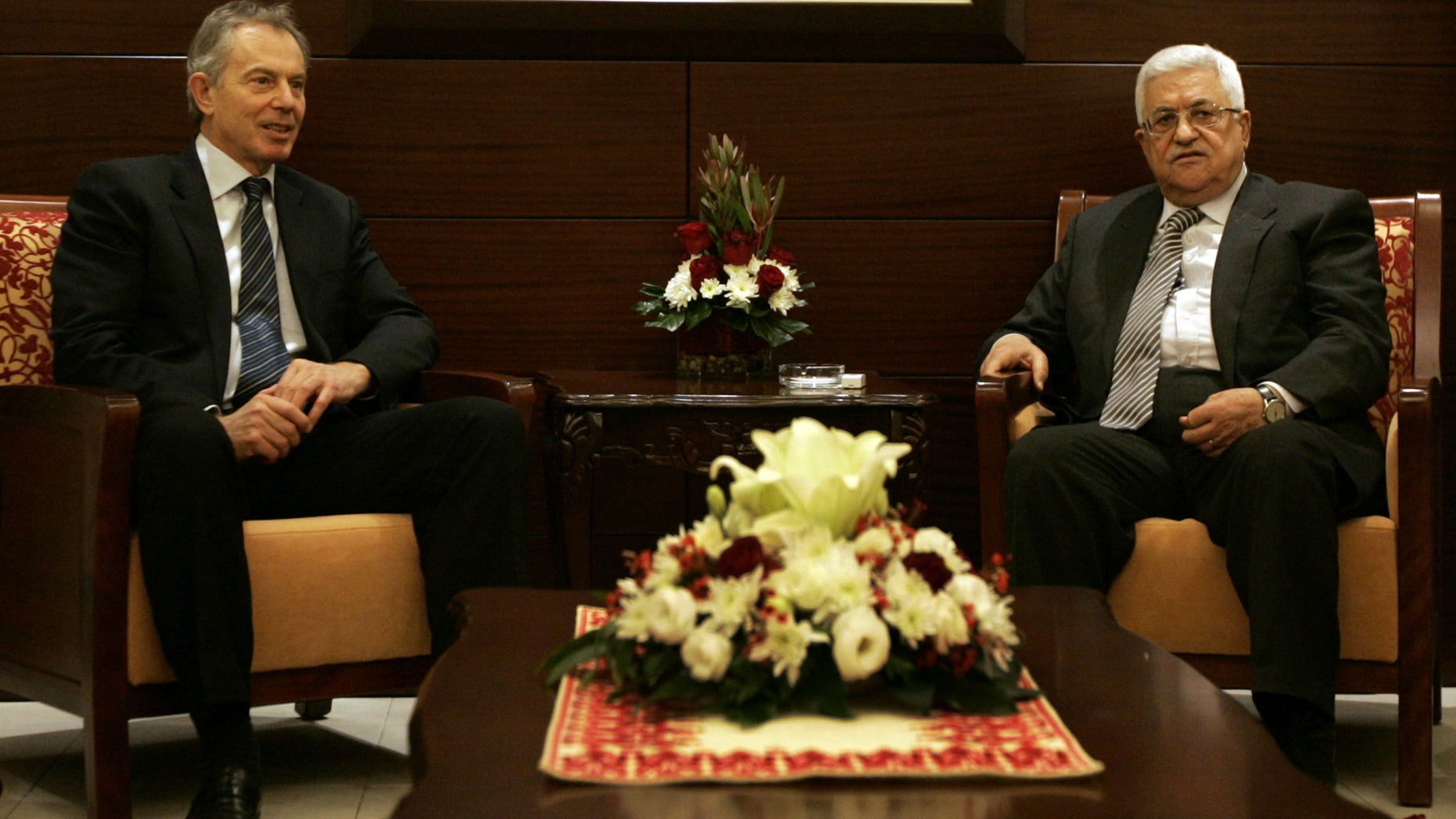 JERUSALEM -- A cable released by WikiLeaks on Monday suggested close cooperation between Israel and forces loyal to Palestinian President Mahmoud Abbas when rival Hamas militants overran the Gaza Strip three years ago.
The disclosure could embarrass Abbas and his Fatah movement, which Hamas has accused of working with the Israelis. Abbas' standing among Palestinians has already been weakened by his failure to make progress in peacemaking with Israel.
The June 13, 2007, cable from the U.S. Embassy in Tel Aviv, citing a conversation that took place during the civil war that ended with Hamas' takeover of Gaza, cites Israeli Security Agency chief Yuval Diskin as saying Israel had "established a very good working relationship" with two branches of the Palestinian security service.
Abbas' internal security agency, he said, "shares with ISA almost all the intelligence that it collects."
Palestinians have a complex relationship with Israel, pursuing peace talks on the one hand but considering it an enemy on the other, because of its occupation of the West Bank and its settlements there. Collaboration with Israeli security is seen by Palestinians as an onerous offense.
The Israeli Security Agency, also known as the Shin Bet, is reviled by Palestinians for its sometimes deadly raids on militant targets and its often harsh treatment of Palestinian suspects. Although Israeli and Palestinian security forces are known to cooperate, the tight coordination described by Diskin could further weaken Abbas.
In the cable, Diskin also said some leaders of Fatah -- which he described as "desperate, disorganized and demoralized" -- urged Israel to intervene in the infighting in Gaza.
Without identifying the leaders by name, he said they were in an "urgent situation."
"They are approaching a zero-sum situation, and yet they ask us to attack Hamas," Diskin said. "This is a new development. We have never seen this before. They are desperate."
Since the Hamas takeover, Abbas' Palestinian Authority has ruled only the West Bank, leaving the Palestinians with two rival governments.
An official with Abbas' government played down the information in the newly released cable, saying "information-sharing between us and Israel is limited to field information that serves our security and the interest of our people." He spoke on condition of anonymity because he was not authorized to discuss the matter with reporters.