Wife of man accused in Vladimir Putin assassination plot killed in Ukraine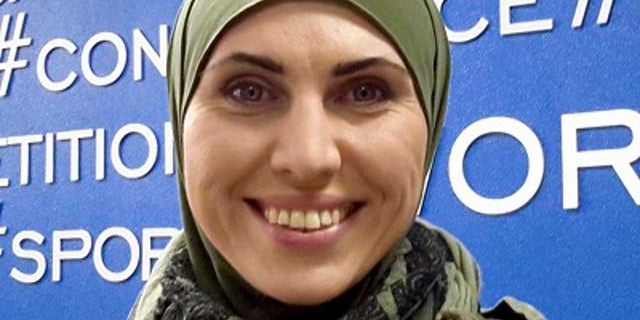 The wife of a Chechen man sought by Russia on charges of involvement in a botched plot to kill Russian President Vladimir Putin was shot dead Monday in an ambush near the Ukrainian capital, Kiev, a Ukrainian lawmaker said.
Amina Okuyeva was shot and killed while in the car with her husband, Adam Osmayev, who was injured in the attack, Anton Gerashchenko, a member of parliament and adviser to Ukraine's interior minister said.
"She was shot in the head. I drove as much as I could until the car stopped, I don't know, the engine was also hit. I tried to give her first aid, but she was shot in the head," Osmayev told Ukrainian media, according to the BBC.
GERMAN PRESIDENT IN RUSSIA TALKS ABOUT UKRAINE, OTHER CRISES
Russian prosecutors have long demanded Ukraine extradite Osmayev, an ethnic Chechen who faced charges related to a 2012 plot to assassinate Putin with powerful explosives. They claimed Osmayev and other plotters were linked to a Chechen rebel warlord.
Gerashchenko said a motive was not yet known, Reuters reported.
The ambush follows last week's car bombing in Kiev which killed at least two people and wounded three others, including, Ihor Mosiychuk, who was involved in the opposition Radical Party, Reuters reported.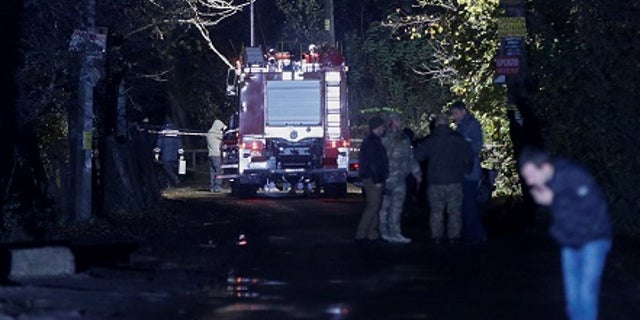 BLAST IN UKRAINE CAPITAL WOUNDS LAWMAKER, KILLS BODYGUARD
Mosiychuk blamed Russia for the car bombing.
This is not the first time Osmayev has been targeted. In June, Osmayev was shot by a gunman posing as a French journalist who in turn was shot and wounded by Okuyeva.
Osmayev and Okuyeva were familiar in Ukraine and known for volunteering in the Ukrainian military and battling pro-Russian rebels.
The Associated Press contributed to this report.