Widow of slain South African hostage say she forgives killers, thanks negotiators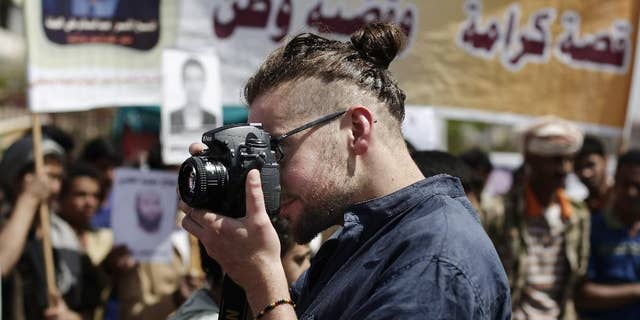 JOHANNESBURG – The widow of the South African hostage killed during a rescue attempt in Yemen says she has chosen to forgive her husband's killers.
In a statement released Sunday, Yolande Korkie said she was heartbroken by her husband Pierre Korkie's death.
Issuing a statement for the first time since Korkie was killed by al-Qaida militants during a U.S.-led rescue mission on Saturday, Yolande Korkie thanked Gift of the Givers, the South African aid organization that supported her campaign for her husband's freedom, and the Yemeni tribes who directly negotiated for his release with his al-Qaida captors.
Pierre Korkie was supposed to be released Sunday after 18 months of captivity under a deal struck by the aid group. Instead, his body is being flown to South Africa Monday.