Why Russia props up the dangerous North Korean regime
As North Korea continues to develop a nuclear-weapons program, threatening the U.S. and neighboring countries while starving and enslaving much of its population, the regime of Kim Jong Un continues to receive an increasing amount of both public and private support from Russia. But why?
"Putin is weakening sanctions against North Korea to weaken the concept of sanctions themselves," Marion Smith, Executive Director of the Victims of Communism Memorial Foundation, which seeks to illuminate human rights abuses in communist governments, told Fox News. "Russia is under heavy international sanctions and Putin wants to empower naysayers in the West who think sanctions ae either too inefficient or too provocative of the dictatorial regimes they are levied against."
However, Russia did go along this week in siding with the latest round of U.S.-pushed sanctions, approved by the U.N. Security Council. If properly enforced, the new sanctions would severely limit North Korea's access to international currency and fuel required for its prohibited ballistic missile and nuclear programs. It won't be able to export textiles, one of its only export industries. In addition, importing oil and fuel will be a marginally harder, as will propelling its people off to make money in labor jobs abroad.
Nonetheless, the sanctions initially proposed by the U.S. – which included completely cutting off oil imports – were significantly diluted largely at Russia's behest. Moscow is also one of the biggest food-aid donors to North Korea, which is widely accused of pouring its finances into military and missile spending rather than feeding its impoverished population.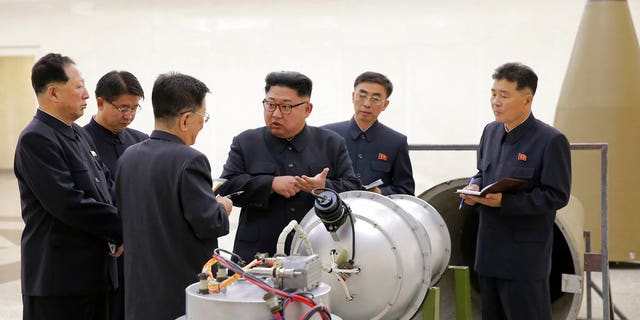 Furthermore, experts contend that Russia has long been a prominent recipient of North Korea's cheap, hard labor trade. For more than fifty years, North Koreans have been sent to do logging in the bitter forests of Siberia. Yet more recently, they are reported to have been used as construction workers in cities such as St. Petersburg which is preparing for the 2018 World Cup, as well as working in private homes across the country.
A brand new ferry system was even set up just four months ago to carry cargo and passengers between Vladivostok, Russia, and Rason, North Korea. But this week, it emerged that U.S. officials now believe Russian smugglers are operating to undercut sanctions by way of these two ports, with Russian entrepreneurs setting up "front" companies to conceal transactions and launder payments, according to the reporting of The Washington Post.
The alleged movements are believed to provide something of a lifeline to Kim Jong Un's regime, and could effectively keep it from faltering under the hefty and mounting sanctions.
According to Geoff Hellman, Chairman and CEO of the Economic Policy Forum which focuses on business dealings in the Asia-Pacific Region and Russia, it is all an "Asymmetric Hybrid Warfare" (AHW) tactic aimed at promoting Russia's image at home, as a place of "law and order, peace-loving and devoted to economic prosperity" compared to a more "war-mongering" United States.
"Russia supports actions that benefit Russia. Russia purports to support sanctions against North Korea, but in practice supports North Korea in its effort to evade sanctions," he said. "Russia employs criminal networks to set up front companies in Singapore, for example, to transship oil."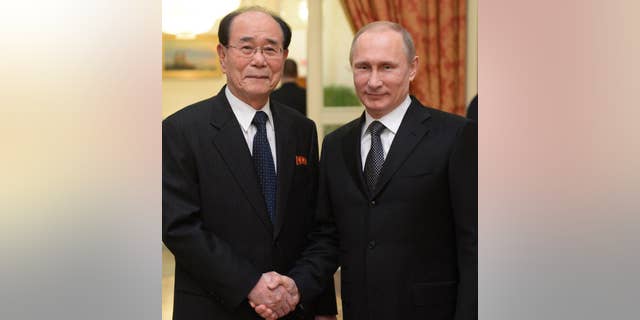 Russia and North Korea indeed share a feeble but consequential 11-mile land border and 12-mile maritime border that functions as supply routes between the two nations. But perhaps more significantly, relations between the two countries have deep roots dating back to the end of World War II when North Korea served the Soviet Union as a potent communist ally on the eastern flank.
The Embassy of Russia in North Korea – officially referred to as the Democratic People's Republic of Korea (DPRK) – boasts both historic and future economic and trade ties between the two nations, highlighting that Russian private companies seek to enter the "untapped Korean market" while the government too has grand plans.
"Russia and the DPRK undertake joint efforts to implement bilateral and multilateral economic projects such as the construction of the gas pipeline from Russia to South Korea through the DPRK territory as well as electric power lines using the same route and connection of the Trans-Siberian and Trans-Korean railways," the embassy states. "If implemented, the projects will be economically beneficial to all the participants."
In 2012, Russia agreed to discard some 90 percent of North Korea's $11 billion Soviet-era debt, with the remaining debt fraction to be paid into an account devoted to promoting trade between the two countries.
MILLIONS OF AMERICAN LIVES COULD BE AT STAKE AS NORTH KOREA THREATENS TO ATTACK POWER GRID
And even though Putin recently declared his condemnation of North Korea's provocative testing exercises, he insisted that a military response would lead to a "global catastrophe." Putin's Russia has held a long-running policy of pushing back against U.S.-mandated regime change, and by backing North Korea at the ire of the United States, Russia is able to assert itself as a prominent player in the world of foreign affairs.
"Russia may not like what North Korea is doing, but in taking this stance they get to be a player on the world stage again which is one of their goals," explained Clint Watts, a senior fellow at the Foreign Policy Research Center. "And it is a way to position themselves against the U.S., which hasn't been complying with their wishes. There hasn't been the big reset Putin had hoped for with Trump."
North Korea has undertaken 16 missile tests this year alone – including two intercontinental ballistic missile (ICBM) tests and one possible hydrogen-bomb test this month. President Trump has warned the rogue state that the sanctions imposed are "nothing compared to what ultimately will have to happen."
NORTH KOREA THREATENS 'PAIN AND SUFFERING' IN RETALIATION FOR NEW U.N. SANCTIONS
But, by forging closer ties to a U.S. enemy, Moscow may have greater leverage in getting what it wants from Washington.
"By Putin's calculation, misbehavior by North Korea makes his stock go up as the U.S. pleads for Russian assistance," noted Ryan Mauro, national security expert at the Clarion Project. "From a bargaining perspective, it makes sense for Russia to assist North Korea and see what it can get America to offer in exchange for assistance."
Yet at least for now, the U.S. State Department is formally maintaining that "Russia supports the overall goal of de-nuclearizing the Korean Peninsula," and is hopeful that "they will follow through on their agreements."
"Remember, Russia doesn't see the same degree of problem here as the U.S. and South Korea do. Korean missiles won't be aimed at Russian soil," added one Moscow-based official.
The Russian Embassy in Washington D.C. did not respond to a request for comment.