White House gives initial approval to flights to Havana from ten U.S. cities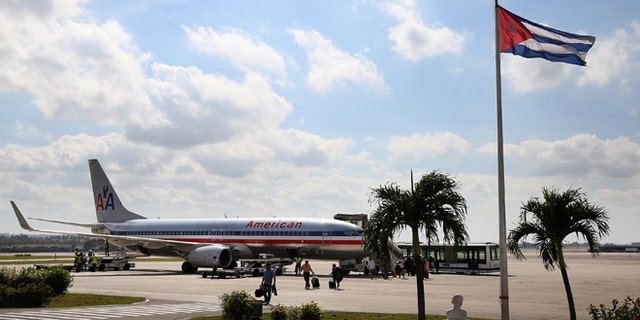 NEWYou can now listen to Fox News articles!
The U.S. government approved Thursday commercial flights to Havana from ten U.S. cities.
It was yet another step toward normalizing relations with Cuba, and making the island that is just 90 miles from U.S. shores more accessible to Americans.
Eight U.S. airlines will begin a total of 20 round-trip daily flights as soon as this fall between the U.S. and the Cuban capital, Transportation Secretary Anthony Foxx said. It has been more than 50 years since the last scheduled air service from the U.S. to the communist island nation.
The cities are: Atlanta; Charlotte, North Carolina; Houston; Los Angeles; Newark, New Jersey; New York; and four in Florida — Miami, Fort Lauderdale, Orlando and Tampa.
The airlines are Alaska, American, Delta, Frontier, JetBlue, Southwest, Spirit and United.
Foxx said the decision won't be final until later this summer in order to provide a 30-day public comment period.
Last month, the Transportation Department announced the approval of six U.S. airlines to begin service as early as this fall to other Cuban cities.
Most Americans still cannot legally visit Cuba. But the Obama administration has eased rules to the point where travelers are now free to design their own "people-to-people" cultural exchange tours with little oversight. Airlines still need to record — and keep for five years — the official reason why someone travels to Cuba, so reservation systems have been revamped to allow passengers to select one of the 12 permitted categories. They include family visits, official business, educational and religious activities.
U.S. citizens' interest in visiting Cuba has swelled since relations between the two nations started to thaw in December 2014. Nearly 160,000 U.S. leisure travelers flew to Cuba last year, along with hundreds of thousands of Cuban-Americans visiting family.
Based on reporting by the Associated Press.
Like us on Facebook