Where's the bulldog spirit? Snow and school closings test English character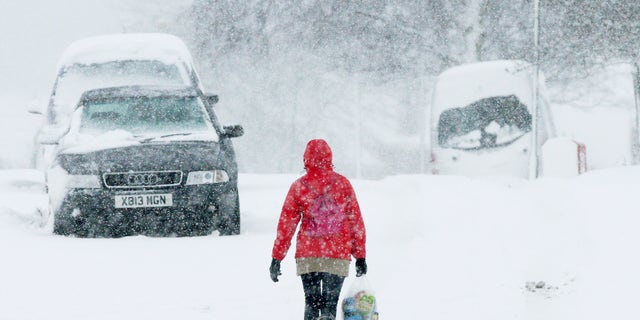 LONDON – Several hundred schools in England are closed because of heavy snow, prompting some harrumphing that the nation surrenders too easily to foul weather.
About 5,000 of the 23,500 primary and secondary schools in England were closed Monday, and hundreds were closed again on Tuesday especially in the southwest.
Brian Lightman, leader of the Association of School and College Leaders, told the BBC that the nation needs to resist a culture in which "a little bit of snow" produces chaos.
Lightman suggested, however, that the problem was more to do with roads not being cleared than with heads of schools.
People in southern England are notoriously ill-prepared for snow. Snow shovels are scarce and walkways often remain treacherous until warm weather finally melts the ice.