Wenger rules out Arsenal move for Suarez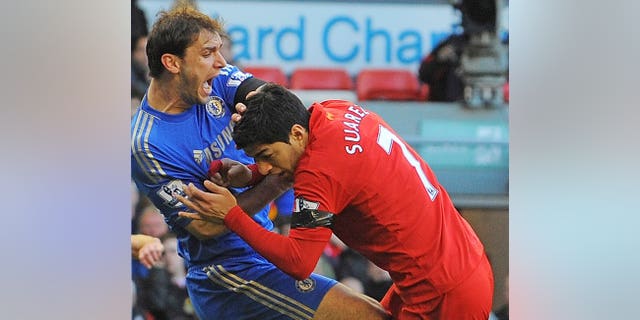 LONDON, England (AFP) – Arsenal manager Arsene Wenger has conceded defeat in his pursuit of Liverpool striker Luis Suarez after declaring there is "no chance" the Uruguayan will move to the Emirates Stadium.
Arsenal have had two bids for Suarez rejected during the current transfer window and, speaking after his side won 3-0 at Fenerbahce in the first leg of their Champions League play-off, Wenger said they would not be making another offer.
"(There is) absolutely no chance of that," Wenger said, in remarks widely reported in the British media on Thursday.
A number of British media outlets, including the BBC, claim that Arsenal have expressed an interest in signing Real Madrid pair Karim Benzema and Angel Di Maria.
The London club have also had a bid for Newcastle United's France international midfielder Yohan Cabaye rejected.
Wenger would not be drawn on the identity of his transfer targets, but he confirmed that the club are working to bring in new players.
"We tried to bring one in, but we are working on that. You have to understand there is still a long way to go," he said.
"The transfer market starts for me now and a lot of activity will happen between now and September 2.
"From August 21 until September 2 you have 12 days, so a lot will happen. It starts now."