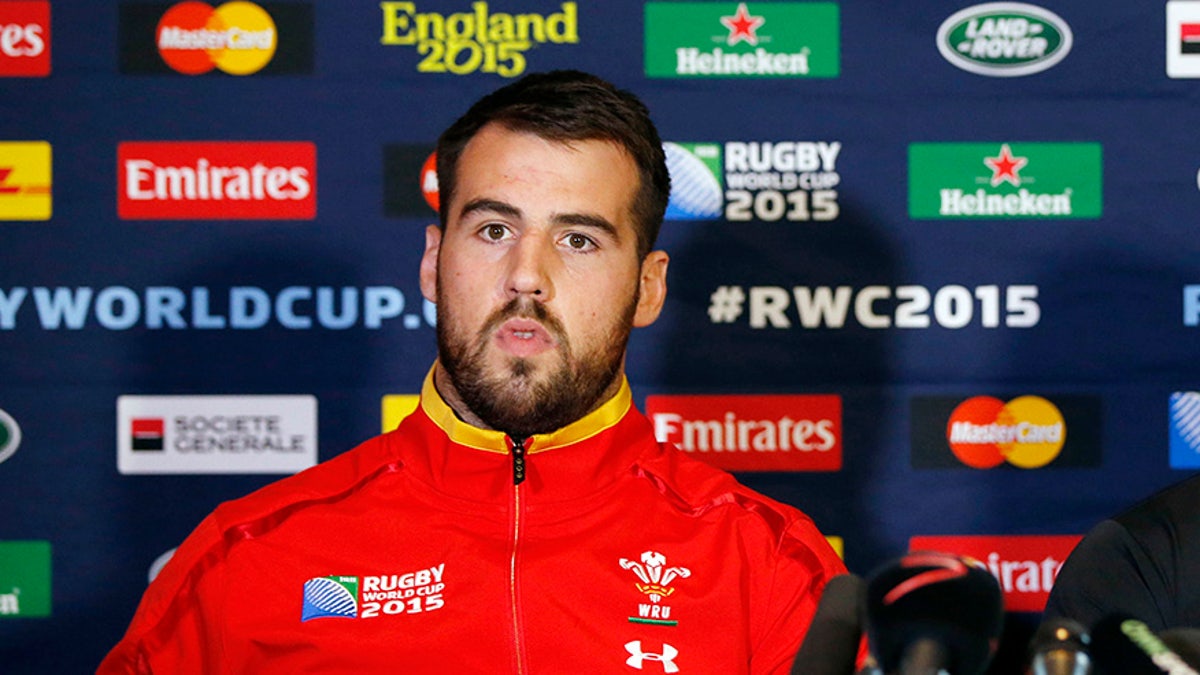 A Welsh international rugby player was forced to sit out a match in South Africa after he was bitten by a lion.
Scott Baldwin was in the African nation this weekend because his Swansea-based Pro 14 league club Ospreys were scheduled to play the South African team, the Cheetahs, on Friday.
However, a stop at a local wildlife reserve the day before to a damper on his plans.
A video shared on Twitter shows Baldwin and other team members visiting a pair of lions when at one point he reaches through metal bars to pet one of them. As he strokes the animal on the head as it lays on the ground, it suddenly snapped up and grabbed his hand.
The 29-year-old, who is heard crying out, quickly pulls his arm away before a warned is heard telling a colleague to get first aid kit.
Baldwin, who was taken to a local hospital to get stitches, apologized to Ospreys fans for having to miss the match before joking about the incident.
"Should of know he wouldn't be impressed with me stroking his lioness before introducing myself to him first," he joked on Twitter after the incident.
Ospreys coach Steve Tandy told reporters said it was pretty "stupid" of Baldwin to have put his hand on the lion and is "pretty lucky."
"When you put your hand in a fence where there is a lion, then you will get bitten," he said, according to Sky News. "I don't know what sort of wildlife show Scott has been watching where you can pat a lion on the head as if it's a kitten."
He continued: "It's probably one of the silliest things I've even been involved in, but thankfully he is OK and hopefully he will be back up and running in the next couple of weeks."
Baldwin was released Saturday and is expected to travel with the team as planned.
Cheetahs beat Ospreys 44-25 on Friday.