Washington police kill man after he pointed a cellphone they mistook for gun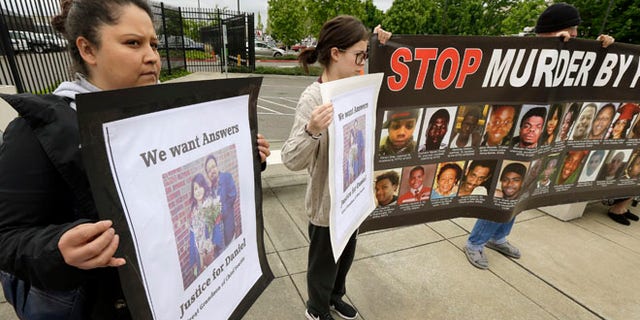 LAKEWOOD, Wash. (AP) – A law enforcement official says officers shot and killed a man in a Lakewood, Washington, lumberyard last month because he pointed a cellphone at them as though it were a gun.
Interim Lakewood Police Chief Mike Zaro said Monday he couldn't have asked the two officers involved to handle it differently because they had no time to identify the dark object the man was pointing.
Thirty-seven-year-old Daniel Covarrubias was atop a 25-foot-tall stack of wood at Pinnacle Lumber when he was shot April 21.
Witnesses called 911 because they heard sirens, saw the man running and assumed he was fleeing from officers. Zaro says police were not looking for him.
A lawyer for Covarrubias' family has said the man went to a hospital hours earlier because he was hallucinating.
Lakewood is about 40 miles south of Seattle.
Like us on Facebook
Follow us on Twitter & Instagram