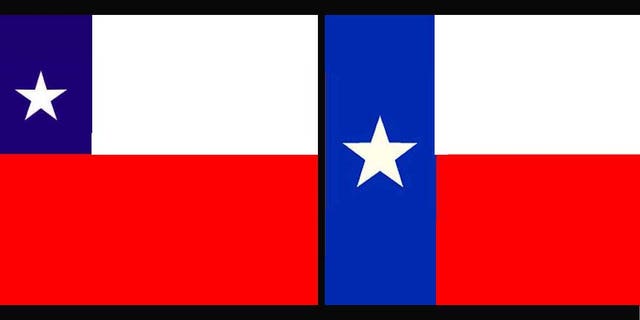 Ex-pats of Atascosa County, in Texas, might wonder at whether NAFTA had gone a little far: Instead of the flag of their home state, the instructions mailed with their absentee ballots carried the look-alike banner of Chile.
It took weeks for someone to notice the error. Voter Troy Knudson alerted election officials, who corrected it far ahead of the Nov 2 elections. The officials congratulated him "for preventing future Atascosa voters from seeing the flag mistake," Knudson told the Austin American-Statesman.
Elections administrator Janice Ruple says a former staffer made the error.
"It was an honest mistake," she says. "And this was the first person that caught it."
With reporting by The Associated Press.