Vigils held for Christian politician imprisoned in Indonesia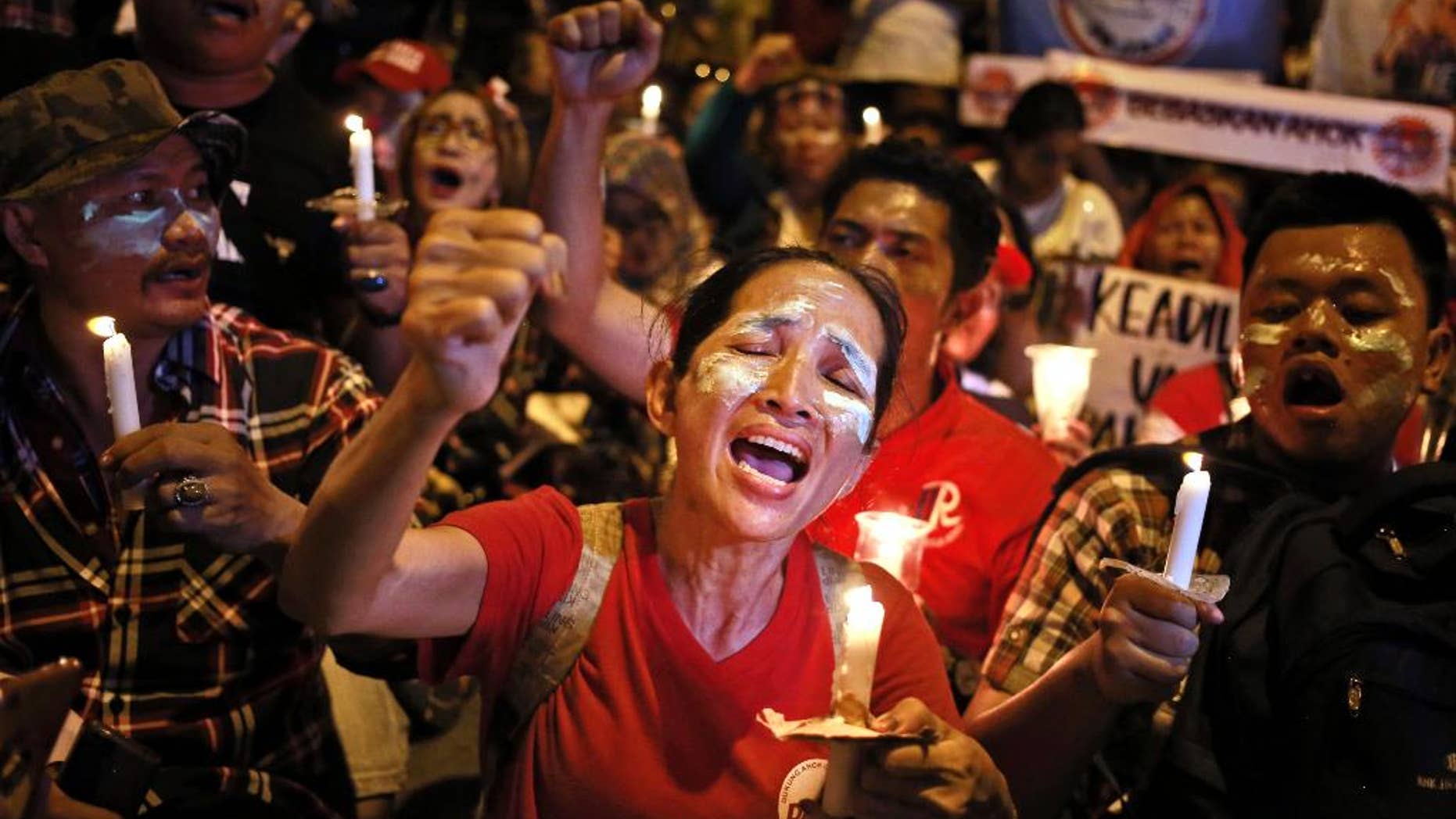 JAKARTA, Indonesia – The imprisonment of a Christian politician for blaspheming Islam has triggered an outpouring of anger and support around Indonesia.
Nightly candlelight vigils have been held in cities across the sprawling archipelago since Tuesday when the governor of the capital Jakarta, Basuki "Ahok" Tjahaja Purnama, was found guilty and sentenced to two years prison.
Months of huge protests against Ahok by Islamic hardliners and the unexpectedly severe sentence have undermined Indonesia's reputation for practicing a moderate form of Islam.
Indonesians abroad also held vigils in cities including Amsterdam, Toronto and Melbourne, Australia.
Ahok was transferred to a prison outside Jakarta after thousands of supporters converged Tuesday on the high-security prison in Jakarta where he was initially sent.