Video shows firefighters carefully rescuing cat stuck in chimney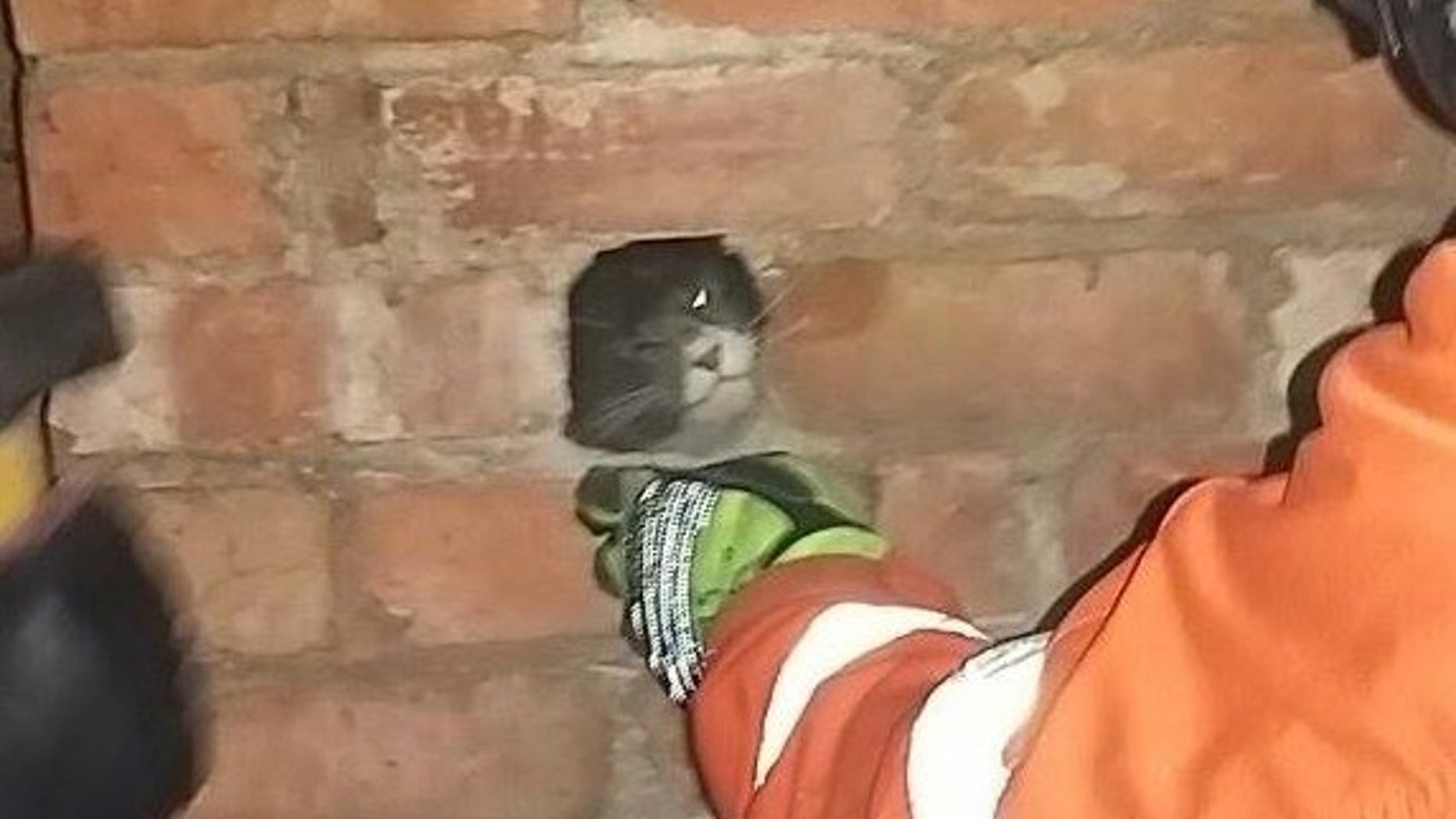 It turns out that Santa Claus isn't the only one who runs the risk of getting stuck in chimneys.
Firefighters in Britain rescued a cat Monday after hearing noises behind the brickwork in a chimney in North Littleton, Worcestershire.
The firefighters bored a hole through the brick structure to create an escape route.
The cat, named Snitch, was seen poking its head through the hole and stretching out its paw, The Guardian reports.

"The thankful moggy was then left with the owner," the Hereford & Worcester fire and rescue service posted on its Facebook page.