Venezuela's Maduro meets Turkey's Erdogan on European tour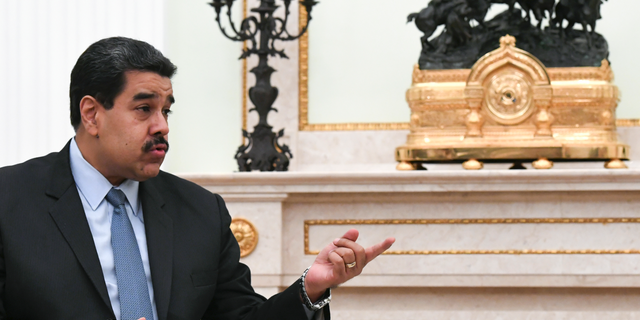 ANKARA, Turkey – Venezuelan President Nicolas Maduro is meeting his Turkish counterpart, Recep Tayyip Erdogan, for talks on bilateral relations and international issues.
Maduro's visit on Friday comes amid stringent U.S. sanctions on the South American nation and a deepening political crisis in Venezuela, as the country struggles with triple-digit inflation and widespread shortages.
The foreign ministers of both countries will also participate in the second meeting of their joint "partnership commissions" aimed at forging cooperation between the two countries, according to the Turkish president's office.
Maduro's visit follows a tour to Russia and to Belarus, where he discussed expanding military ties with the ex-Soviet nation.
In February 2016, Erdogan visited Chile, Peru and Ecuador to boost trade ties between Turkey and South America.