Venezuela's currency now worth less than 'World of Warcraft' gold
NEWYou can now listen to Fox News articles!
Inflation in Venezuela's crisis-wracked economy has become so bad that the country's official currency, the Bolívar, is now worth less than the fake gold used in Azeroth, the setting of the popular online role-playing game "World of Warcraft."
Dolar Today, a website that tracks the black market rate of the Venezuelan currency, puts the exchange rate at about 10,987 Bolívars per dollar as of Friday morning. In comparison, the current gold price of a "World of Warcraft" token is about 7,288 gold pieces per dollar.
While in reality nobody actually trades in "World of Warcraft" gold, the comparison highlights the abysmal status of the Bolívar as the country's socialist government struggles with a crumbling economy and a drastic rise in violent crime.
Venezuela's opposition-led congress announced on Wednesday that inflation in the country's economy quickened to 248.6 percent in the first seven months of the year and is expected to jump to almost 700 percent by December.
The country's official exchange rate is about 10 Bolívars on the dollar, but the majority of Venezuelans avoid using that and instead stick with the black market rate. To help readers understand how bad Venezuela's monetary mishandling has gotten, Fox News has compiled a list of ten things that 10,397 Bolívars (or $1 in the U.S.) will buy – assuming, of course, there are no shipping and handling payments.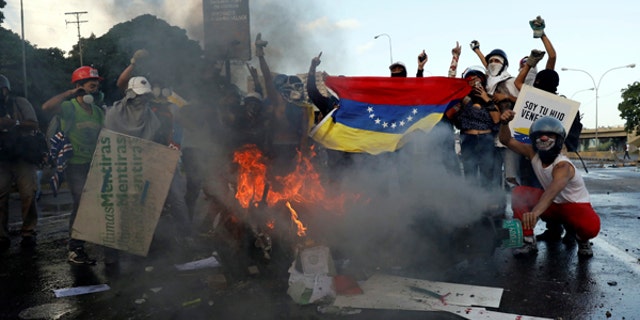 Venezuelan Flag: One 3' x5' polyester flag featuring the yellow, blue and red stripes, stars and Venezuelan crest runs 99 cents on Amazon. The flag has been hoisted by both the Nicolas Maduro regime and the country's growing protest movement to rally supporters. Maduro has used it to rally the military and his dwindling group of supporters, while protestors have carried it on sticks and in their hands while government forces shoot tear gas at them and have even used it as a makeshift gasmask amid the chaos.
The protest movement in cities across the country against the Maduro regime has entered its fifth month and claimed at least 120 lives amid a violent government crackdown.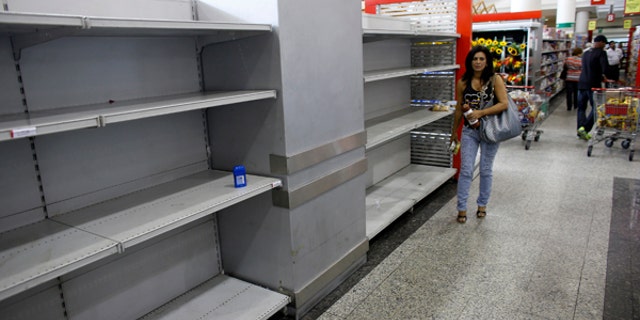 Stainless Steel Potato Masher: While it's billed as a potato masher, this handy device has multiple uses from pureeing vegetables and pressing oranges to pressing garlic and making crinkle-cut French fries. The only problem for Venezuelans will be finding enough food to use in the masher. A recent study conducted by three universities found that in 2015, 87 percent of Venezuelans didn't have enough money to buy sufficient food for their families. The lack of food has even earned its own nickname: "The Maduro Diet" and even forced some to start killing protected wildlife to get nourishment.
Many Venezuelans have also taken to scavenging for discarded items of food to supplement their diet – a move that had previously only been done by the country's homeless and mentally ill population – as supermarkets run dry and money to buy food becomes increasingly more worthless.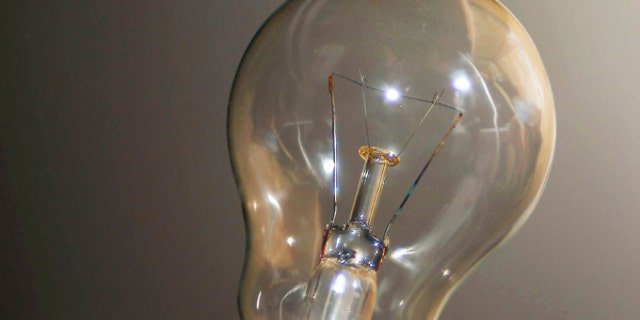 A Light Bulb: A single 40 watt light bulb at any convenience store or corner grocery goes for a dollar and with Venezuelans dealing with government-mandated blackouts for four hours every day since 2016 that bulb should last a long time. While Maduro's socialist administration blamed the energy crisis on a drought and acts of sabotage by its opponents, experts say a lack of investment in infrastructure is more to blame. The country has grappled with blackouts for years, including one that took Maduro by surprise as he delivered a national address on live television.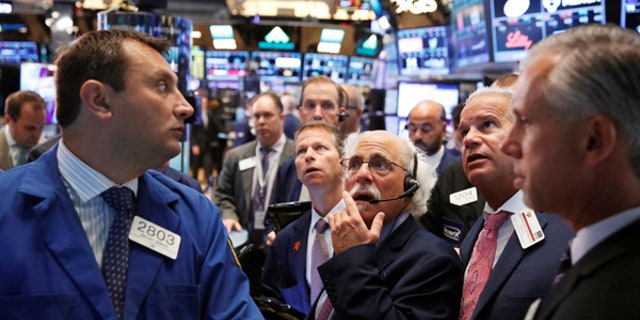 Penny Stocks: With the soaring inflation rate and economic mismanagement of the Maduro government it might be good for Venezuela to start investing in penny stocks – the highly speculative stocks that go for anywhere from one cent to five dollars and are typically traded off the major market. While they are seen as high risk because of their lack of liquidity, large bid-ask spreads and small capitalization, they are also used to help people learn how to play the stock market.
In what has been dubbed a "pennies on the dollar" deal, the investment bank Goldman Sachs bought $2.8 billion in bonds from Venezuela's state-run oil company at 31 cents on the dollar.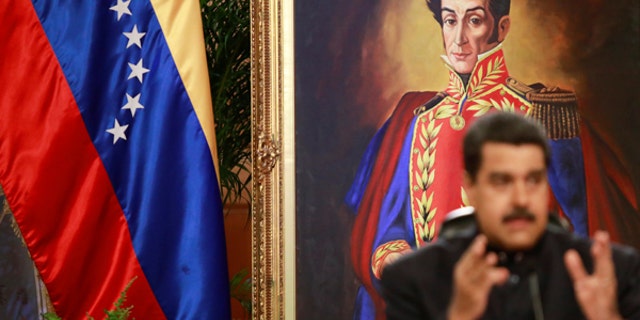 A biography of Nicolás Bolívar: If you're a Venezuelan who owns an e-reader (and has enough electricity to charge the device), you can purchase Guillermo Sherwell's "The Story of Nicolás Bolívar" for just 99 cents. The late Venezuelan leader Hugo Chávez was devotee of the South American independence hero known as "El Libretador." He called the political transformation he started in Venezuela a Bolívarian Revolution, renamed the country the Bolívarian Republic of Venezuela and even exhumed the independence leader's remains to investigate his own suspicions that foul play was to blame for Bolívar's death.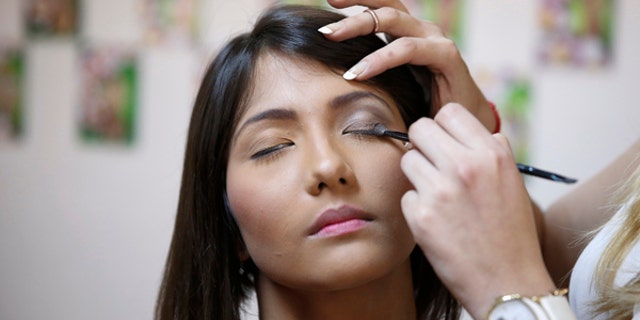 A makeup brush set: Venezuelan women are known to be some of the most stunning in the world and the country takes its beauty pageants seriously. Combining Miss Universe, Miss World, Miss International and Miss Earth, Venezuela has won more international beauty pageants that any other country. But the pageants have not been able to escape the social and economic problems plaguing the country. Organizers of last year's Miss Venezuela pageant said they struggled with a lack of sponsors, small audience and cutback in spending. The situation gets even worse for the beauties themselves who have had trouble finding make-up, ball gowns and other accessories for the pageant.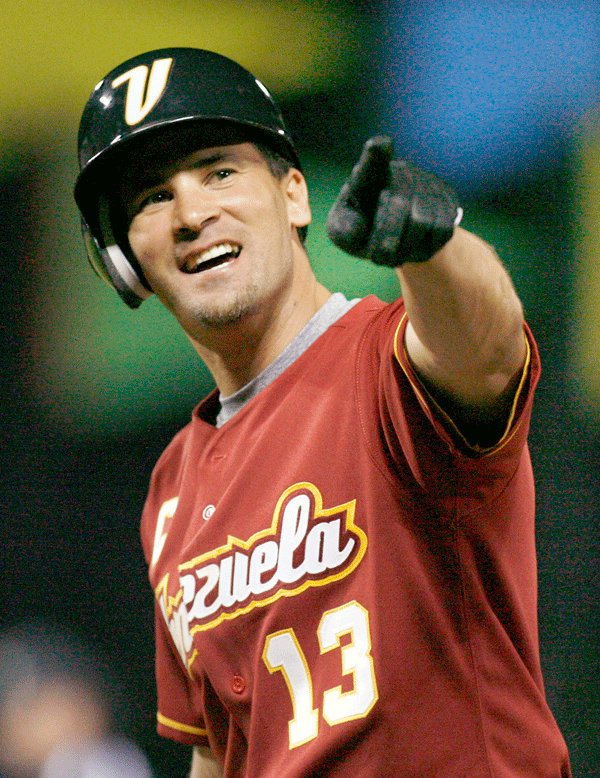 Omar Vizquel rookie card: A 1989 Topps rookie card of the nine-time Golden Glove winner is going for one dollar on Amazon. "Little O," an MLB journeyman who is considered one of the best fielding shortstops of all time, was arguably the first Venezuelan to become a household name among U.S. baseball fans. The country's most popular sport has come on hard times amid the economic crisis in Venezuela, with many Major League players from the country refusing to go home to play in the nation's winter league and issuing statements of condemnation directed at Maduro. Detroit Tigers' superstar first baseman Miguel Cabrera recently said that the Maduro government has "kidnapped our country" and pleading with the Venezuelan leader not to hurt his family.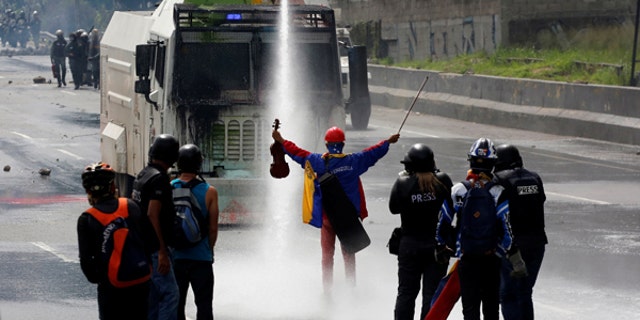 One song from iTunes DVD: Despite downloads of popular salsa songs by legendary Venezuelan artists Oscar D'Leon only costing a dollar, the sounds of the protest movement have taken a decidedly more classical tone. Among the thousands of demonstrators taking to the streets of Caracas and other cities have been numerous members of La Sistema – the state-funded music program that has produced countless world class musicians like Los Angeles Philharmonic leader Gustavo Dudamel. Sadly, however, not even these classically trained musicians have been able to escape the violence. In June, 18-year-old violist Armando Cañizales was killed by soldiers during a protest.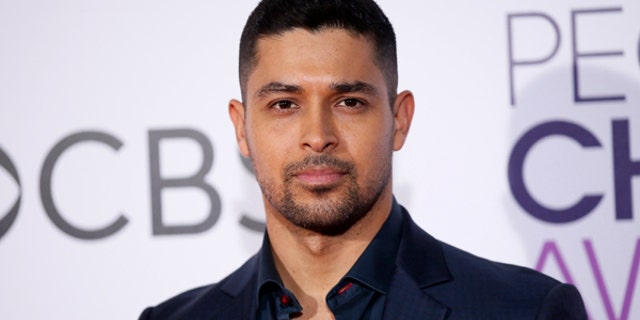 That '70s Show: Holiday Edition: For just 85 cents, you can be the proud owner a slightly used copy of all the holiday episodes from "That '70s Show" featuring everyone's favorite foreign exchange student, Fez. Wilmar Valderrama, who played Fez on the hit show, was born in the U.S. but lived in Venezuela during his childhood and has been back numerous times. The actor recently released a video message on Instagram expressing solidarity with the people in Venezuela, saying that he is praying for the country and slamming the "injustice" in the country.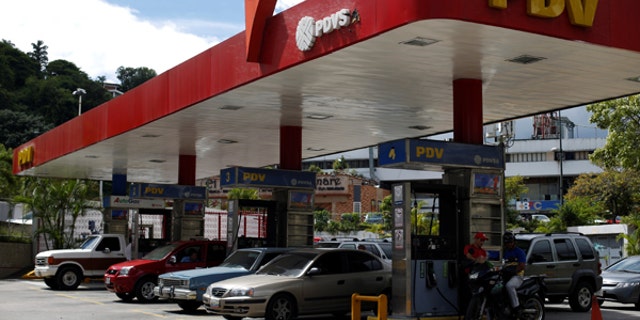 A whole lot of gasoline: While it's no surprise that you might have trouble buying basic food stuffs or medicine in Venezuela, but a lack of gasoline is kind of a shocker. Venezuela has the world's largest oil reserves and for years the OPEC nation was one of the leading exporters around the globe, but the country recently suffered a major shortage of fuel. While state-run Petroleos de Venezuela SA says the situation is normalizing and blamed the lines on transport delays, the opposition says the company has had to reduce costly fuel imports in an attempt preserve cash to pay its foreign debt. Despite the fuel crisis, a gallon of gasoline in the country still only costs drivers 3 cents, compared to the U.S. where the average currently sits at $2.62.