Venezuelan street protests stretch through holiday; death toll raised to 17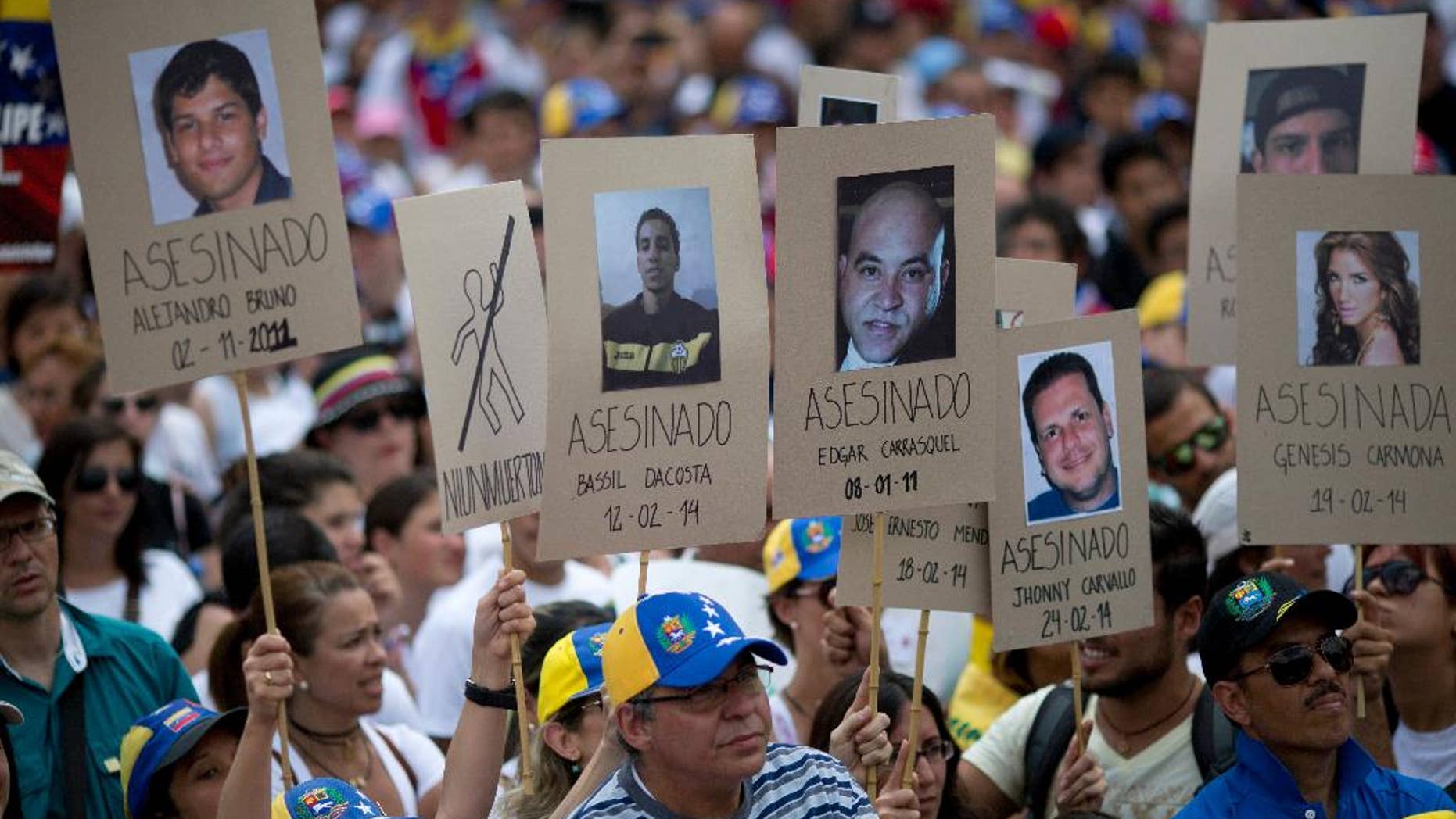 CARACAS, Venezuela – Scattered protest barricades continue to block streets in some Caracas neighborhoods and several hundred people gathered at a human rights demonstration as protests against the government persisted on the second day of national holidays.
Venezuela's chief prosecutor announced Friday that the death toll from about two weeks of anti-government street protests had increased by one to 17 with the shooting death of a youth who was cleaning a street in Carabobo state one day earlier. Student-led demonstrations have so far maintained a street presence, not just in the capital, but in cities including Valencia, Merida and San Cristobal.